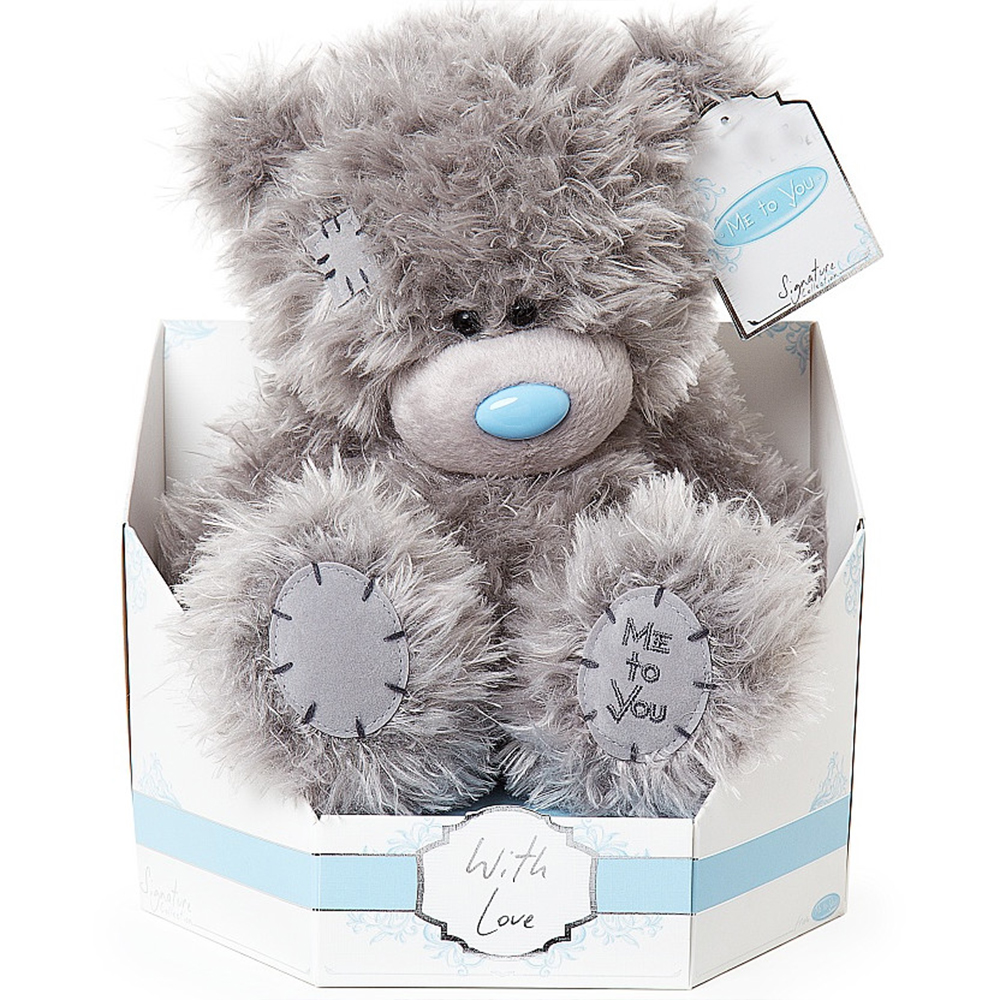 Plain Tatty Teddy
This Plain Tatty Teddy comes with just a Tatty Teddy bear.
This Tatty Teddy comes with just the Tatty Teddy bear in a white and blue box that has a majestic sign at the front of the box with 'With Love' written on there. It has blue flower patterns in every corner of the box with a blue stripe going all the way around the bottom of the box.
The Tatty Teddy itself is grey with soft shaggy fur, small black eyes,  small cute shiny baby blue nose, it has patches on it's head, stomach, right foot and his left foot. The patch on his left foot has written on it 'Me To You'. 
This Tatty Teddy makes a great gift for any occasion for your sister, mother, auntie, grandma or even friend!!
Dimensions: 17.5cm x 17.5cm x 14cm
Ratings & Reviews
No reviews found for this product.