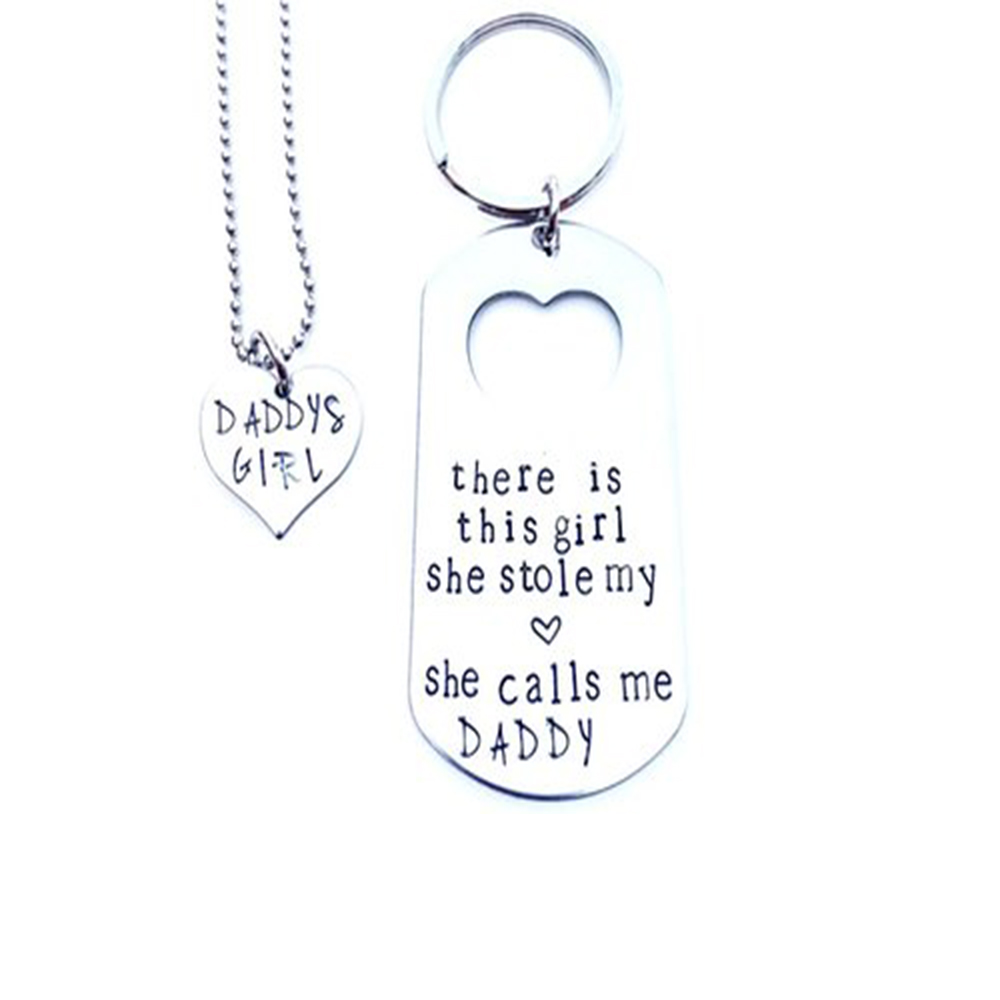 Daddy's Girl Keyring & Necklace Set
An adorable matching set for a dad and his special daughter.
This beautiful set contains a keyring and a matching necklace.
The keyring has been engraved with the quote 'There is this girl she stole my (heart) she calls me daddy'.
The matching silver heart shaped pendant necklace is engraved with 'Daddy's Girl' supported by a strong silver chain.
When together the heart shaped necklace joins to interlock with the keyring.
Material: Zinc Alloy
Ratings & Reviews
No reviews found for this product.