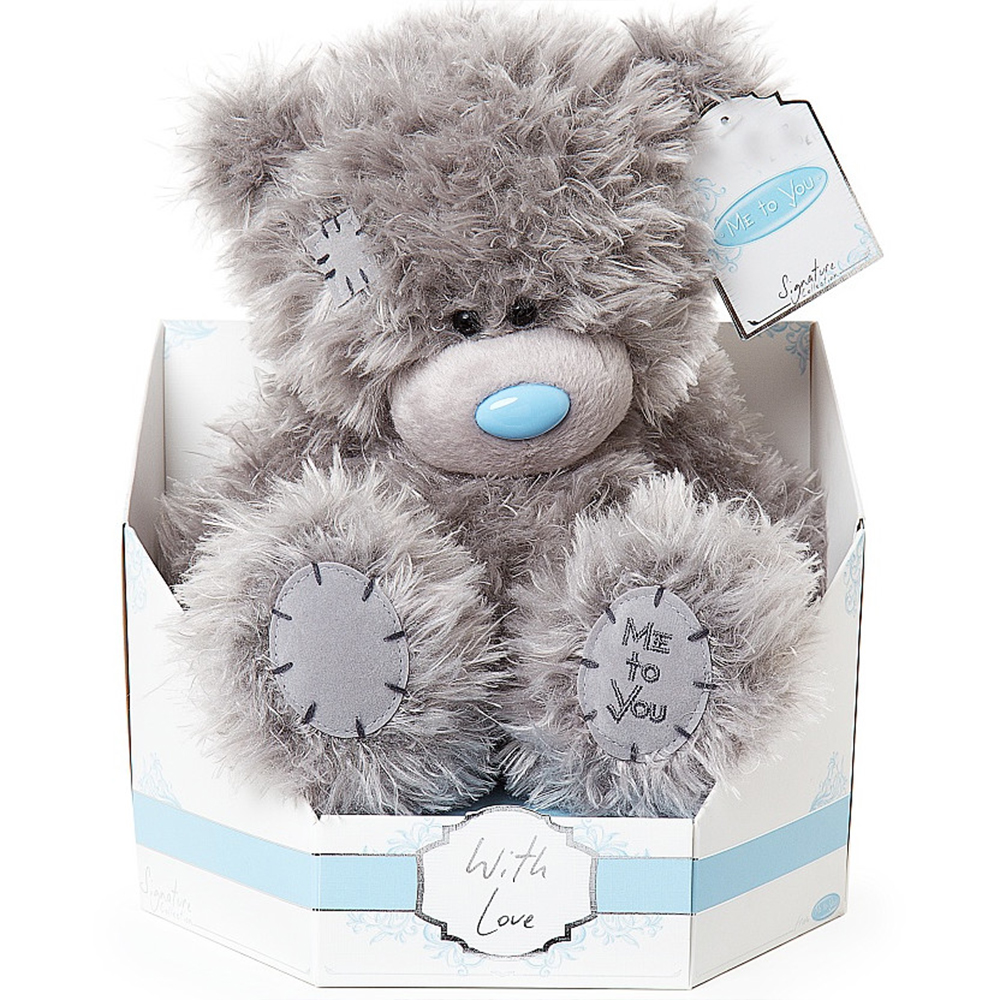 Plain Tatty Teddy
Signature Collection Tatty Teddy Bear.
This Tatty Teddy comes with just the Tatty Teddy bear in a white and blue box that has a majestic sign at the front of the box with 'With Love' written on there. It has blue flower patterns in every corner of the box with a blue stripe going all the way around the bottom of the box.
This Tatty Teddy makes a great gift for any occasion.
Dimensions: 17.5cm x 17.5cm x 14cm
Ratings & Reviews
No reviews found for this product.