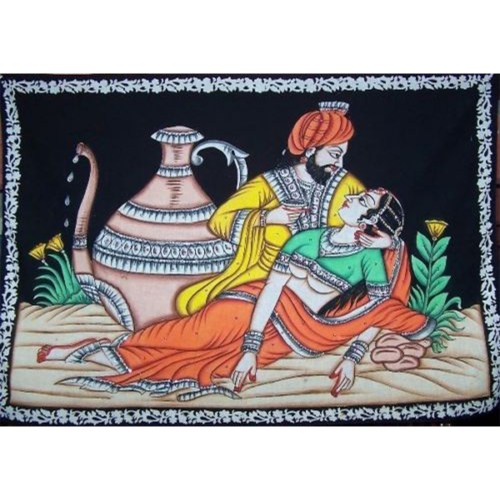 Traditional Teapot and Lovers Cotton Wall Art
This traditional teapot & lovers cotton print/wall hanging is absolutely stunning and full of many beautiful colours.
This is our absolutely stunning, colourful, beautifully created traditional teapot and lovers cotton print wall hanging. 
This is certainly amazing and hangs beautifully on your wall, instantly bringing a room to life with its beautiful, bright bold colours and creative design. 
This contains stunning amounts of detail on a high quality black cotton, making the bright colours stand out greatly.
Dimensions: Approx. 70 cm x 100 cm
Material: Cotton
Ratings & Reviews
No reviews found for this product.