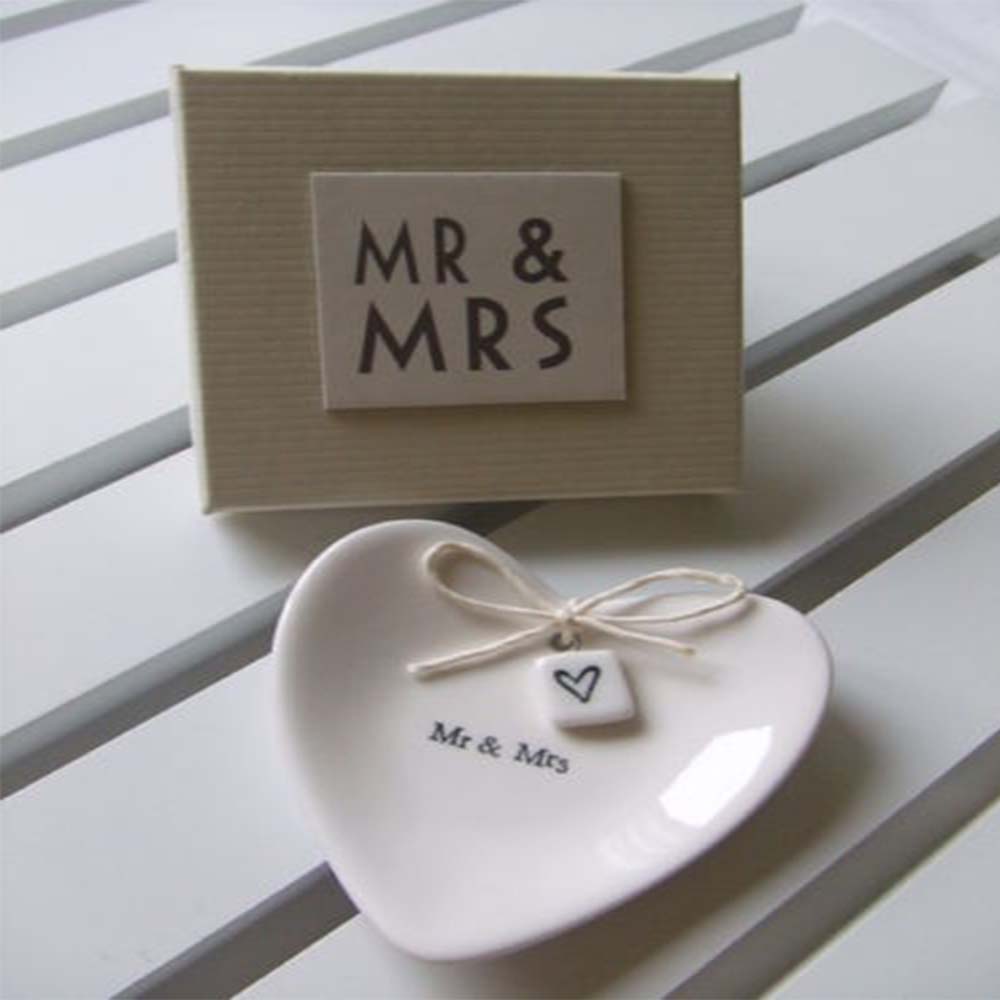 Mr and Mrs Ring Dish
This beautifully created unique 'Mr and Mrs' ring dish is an absolutely perfect gift for a couple.
This beautiful, elegant ring dish is an adorable gift. 
This dish is created out of porcelain, which is a type of cement. 
This dish has a cute little bit of string tied up like a bow with a little love heart pendant attached to it. 
The dish is detailed with the words 'Mr & Mrs' which makes it an ideal gift for a couple who have just got married. 
This product was manufactured by East Of India. 
Designed in Britain.
Dimensions: Approx. 9 cm x 8.5 cm
Material: Porcelain
Ratings & Reviews
No reviews found for this product.