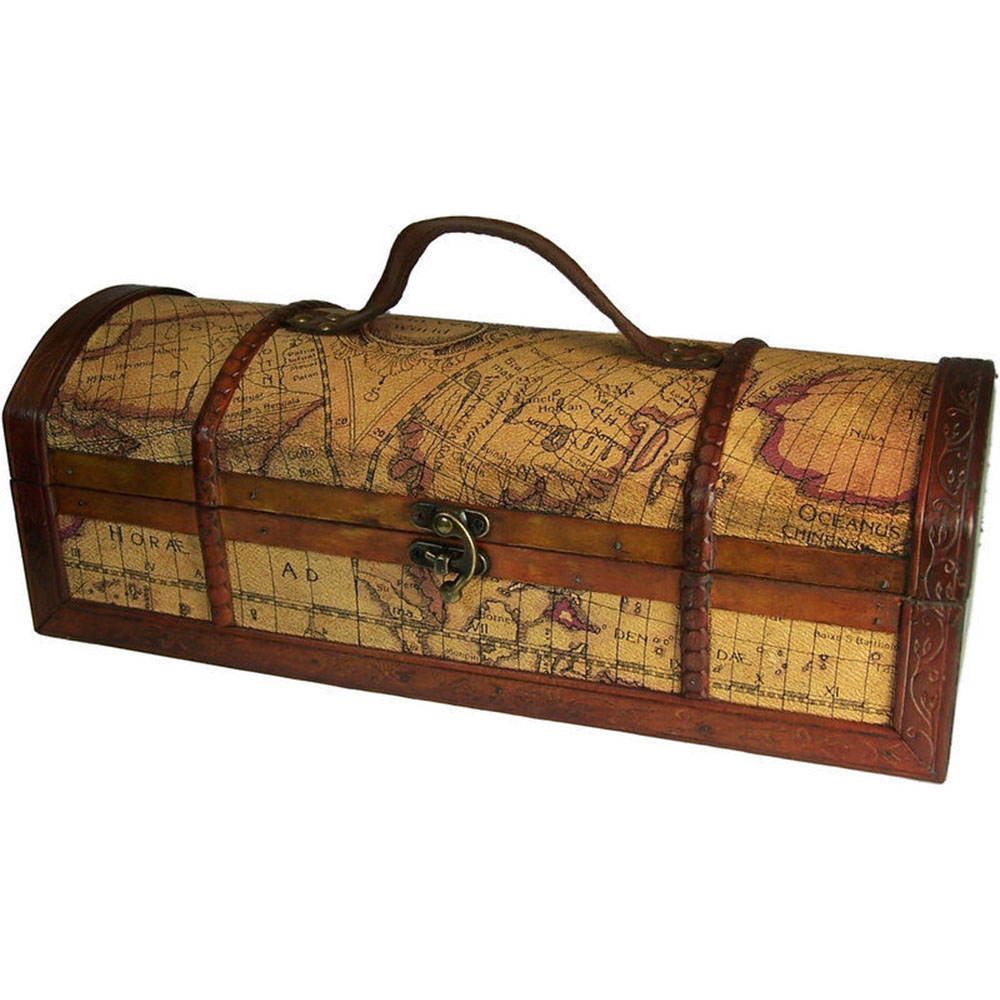 Wine Box - Unique Map Design
This beautiful map design wine box is perfect for accessorizing that bottle of wine.
This antique style wine carrying box is ideal for keeping that special bottle safe and secure. 
This wine box has been crafted out of wood and then finished with an antique world map design. 
Not only is this wine box a unique gift which can be kept for years but is also one of our Fair Traded products, which makes it extra special knowing this purchase has made that extra difference to many lives around the world.
Dimensions: Approx. 32 cm tall
Material: Wood
Capacity: One bottle
Ratings & Reviews
No reviews found for this product.