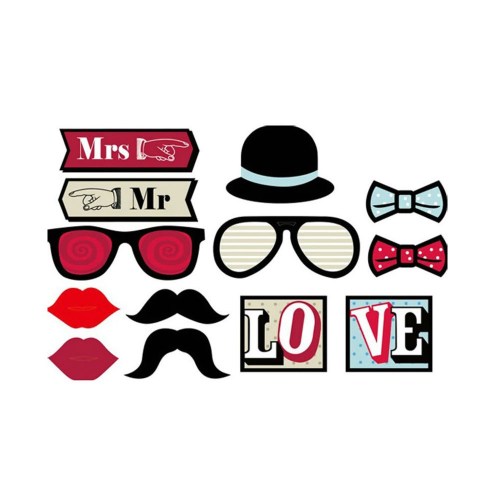 Mr and Mrs Photo Booth Props - 13 Pieces
A set of 13 Mr & Mrs themed photo props.
These fun and groovy set of DIY Mr and Mrs booth props are perfect for the groom and bride to take humorous photos. 
The set includes a range of props -  "Mr" and "Mrs" signs, a hat, 2 pairs of groovy glasses, 2 polka dot bow ties, 2 moustaches, two sets of woman's lips and 2 cards, one with "lo" and one with "ve".
Coming together making the word love!  
Comes as a set of 13 pieces
Ratings & Reviews
No reviews found for this product.