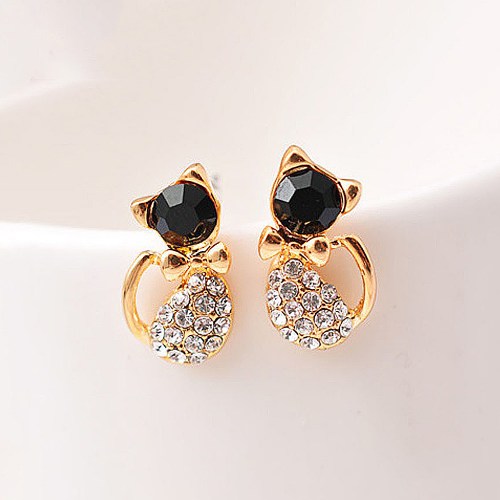 Black and Gold Cat Stud Earrings
A pair of gold cat earrings with crystals and beads.
This adorable little set of black and gold stud earrings is perfect for all you cat lovers! 
A glossy gold cat set of earrings filled with stunning black and silver crystals.  
Material: Zinc Alloy
Ratings & Reviews
No reviews found for this product.