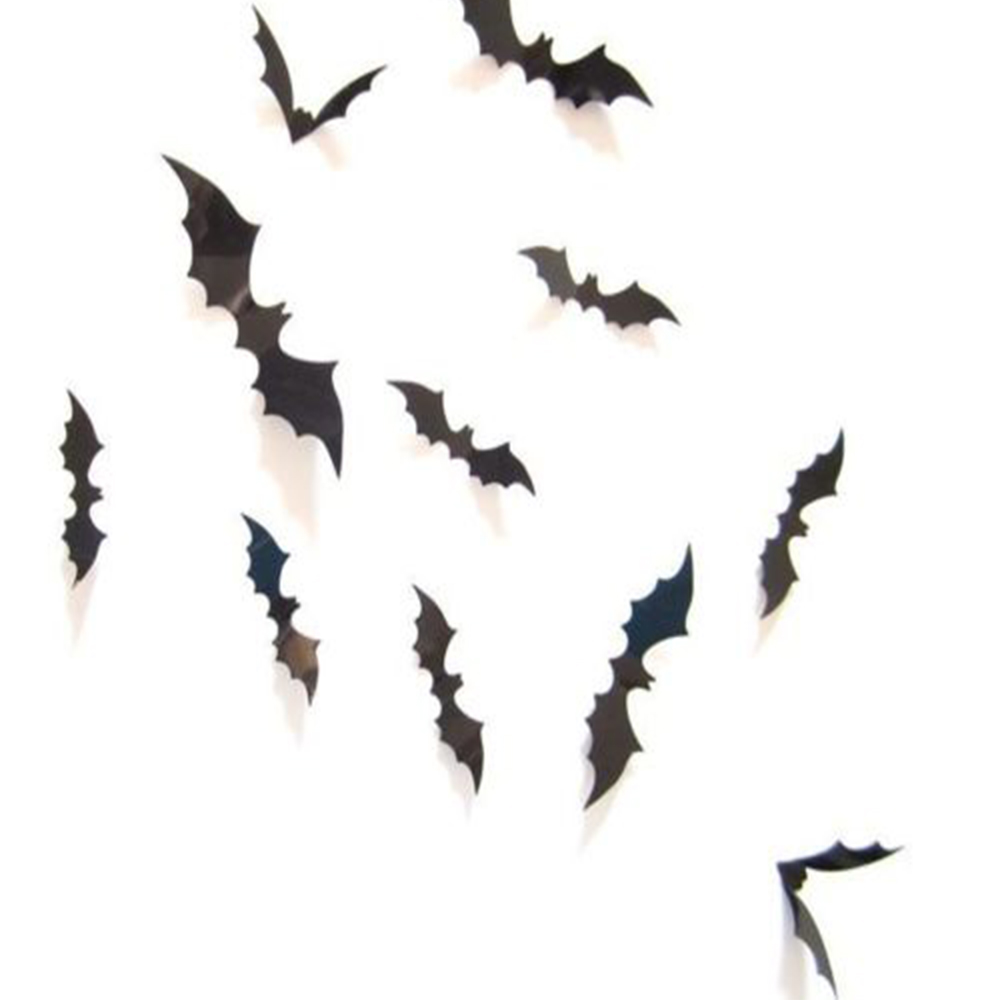 12 Piece Halloween Black Bat PVC Stickers
A selection of 12 3-D black bat stickers.
These awesome, spooky Halloween black bat PVC stickers are the absolutely perfect addition to any wall, which will instantly help to create the most gruesome, realistic, spooky Halloween theme.
This set includes 12 black PVC stickers all of different sizes.
These awesome bat wall stickers are brilliant as they actually look as though they are flying, due to their 3D pop up design.
Each wall sticker is stuck to the wall by the small body of the bat, leaving the wings to be free, making them look that little bit more realistic.
They're incredibly easy to stick onto your wall, and easily removable.
Includes: 12 Bat Stickers
Ratings & Reviews
No reviews found for this product.