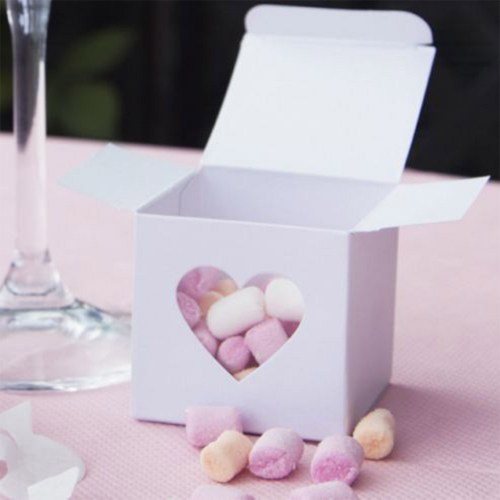 Pearl White Heart Favour Boxes - Set Of 10
Sass & Belle Pearl White Heart Favor Boxes - Set of 10
These cute, creative, simple but adorable little Sass & Belle pearly white heart favor boxes are perfect for special occasions such as parties, weddings etc. 
They come flat packed in a pack of 10, but they are incredibly easy to put together, making its cubic shape and showing its laser cut love heart shape on the front of the box.
Dimensions: Approx. 5 cm x 5 cm x 5 cm
Ratings & Reviews
No reviews found for this product.