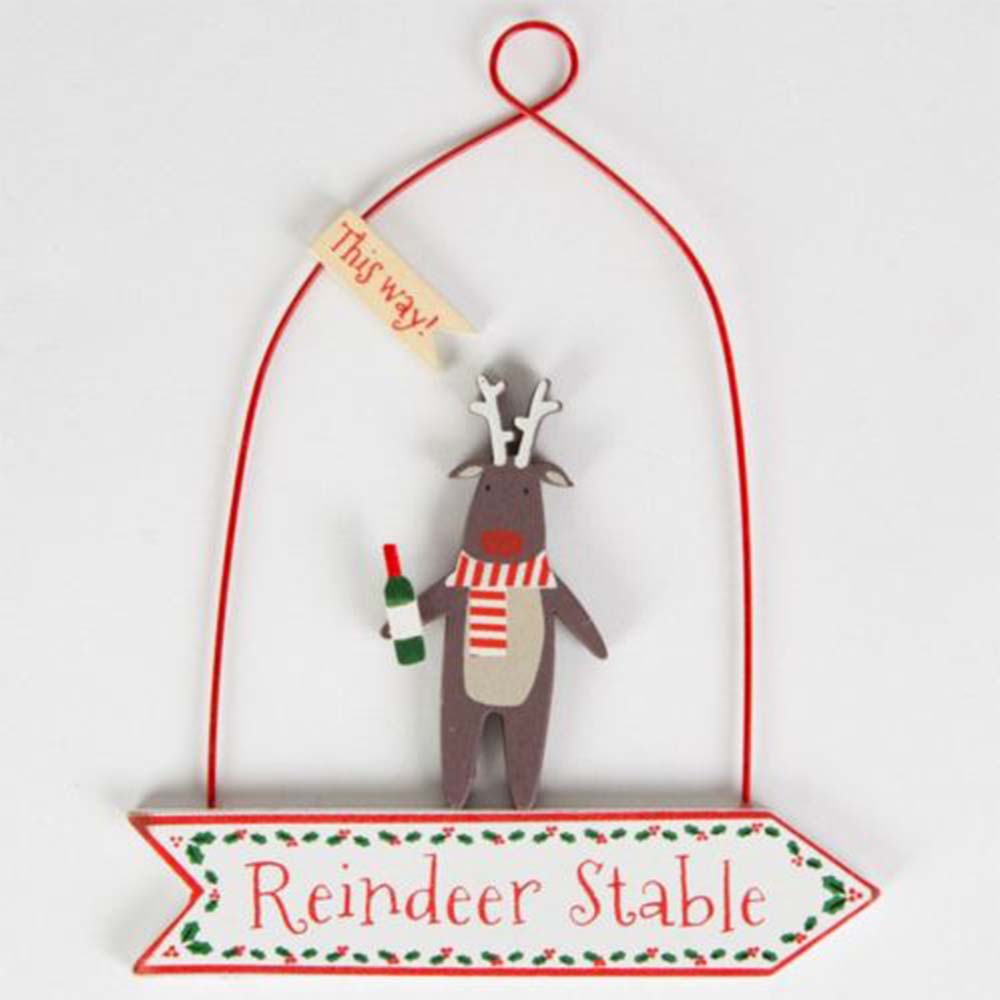 Reindeer Stable Arrow Hanging Decoration
A Reindeer stable arrow hanging decoration which creates the perfect Christmas decoration.
This humorous Reindeer stable arrow hanging Christmas decoration is perfect for this festive time of year.
The Reindeer is made out of wood and contains a metal loop so it can be hung up on your tree or wall.
Dimensions: Approx. 14 cm x 11.5 cm x 0.5 cm 
Material: Plywood
Ratings & Reviews
No reviews found for this product.