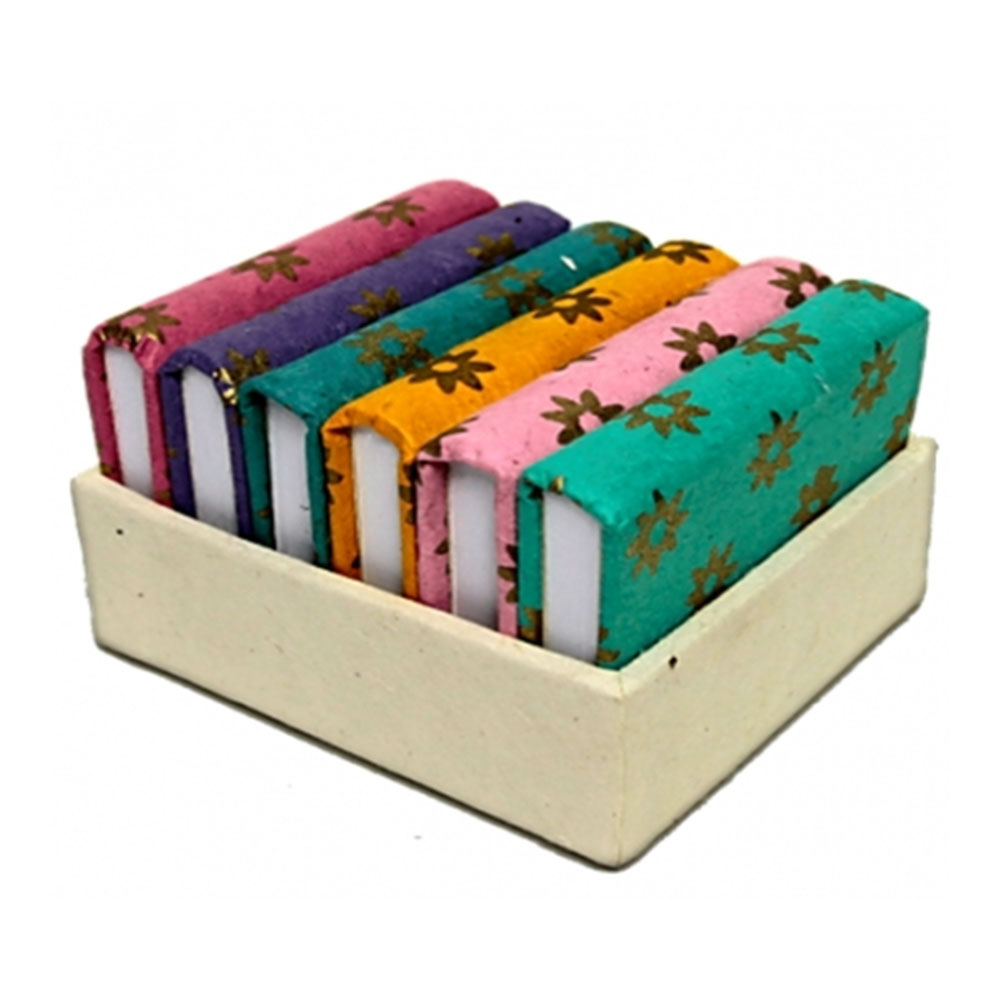 Set of 6 Notebooks In Handmade Showcase
A set of 6 coloured notebooks in a wooden showcase.
This gorgeous, unique, brightly coloured set of notebooks are certainly something you need to have.
Each notebook is a different colour and has been decorated in a beautiful, evenly spread out gold flower design.
All displayed beautifully in a handmade wooden showcase. 
Includes 6 notebooks.
Dimensions: Approx. 7.5 cm x 5.5 cm x 1 cm (each book)
Showcase: 3 cm x 9 cm x 8 cm
Ratings & Reviews
No reviews found for this product.