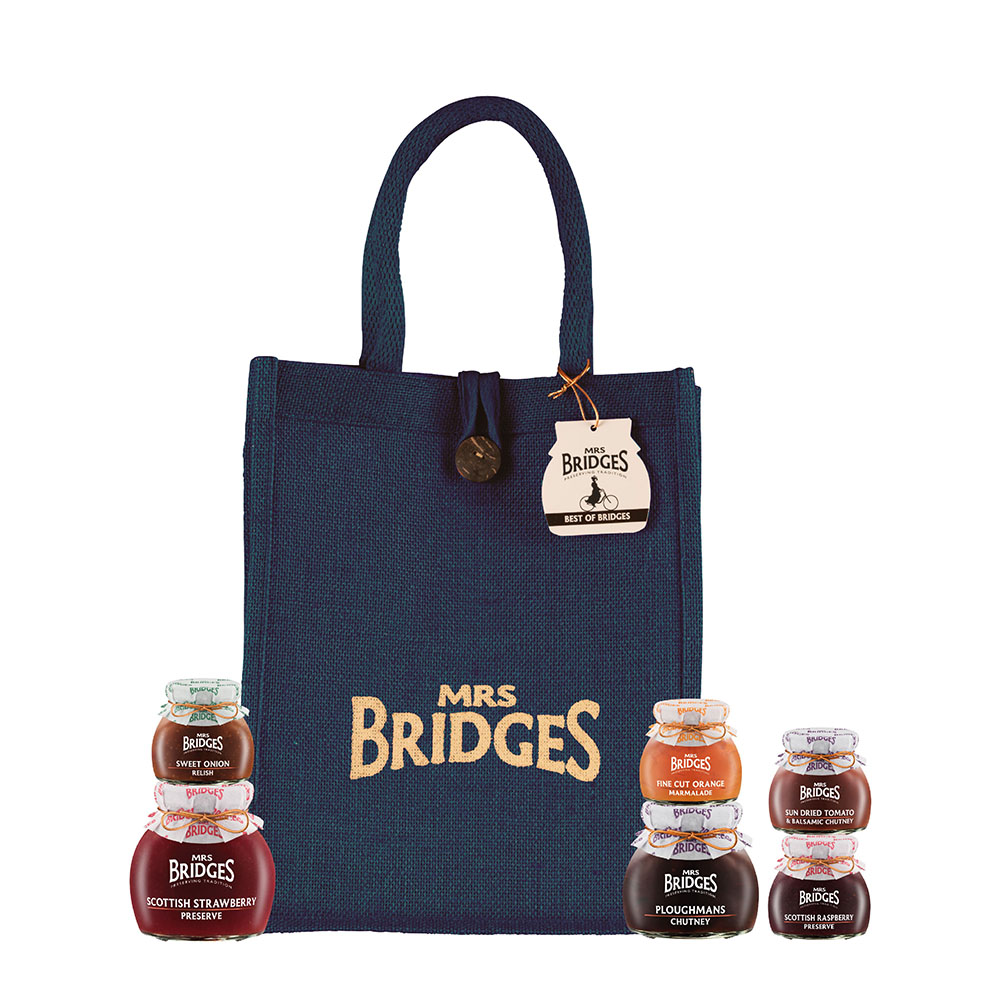 Mrs Bridges Best of Bridges Hamper
A Selection of the very best Relish, Preserves, Chutneys & Marmalades to enjoy and savour the fabulous flavours.
Ingredients: 113g Fine Cut Orange Marmalade, 113g Scottish Raspberry Preserve, 113g Scottish Strawberry Preserve, 113g Sweet Onion Relish, 113g Ploughmans Chutney, 113g Sundried Tomato & Balsamic Chutney.
Ratings & Reviews
No reviews found for this product.