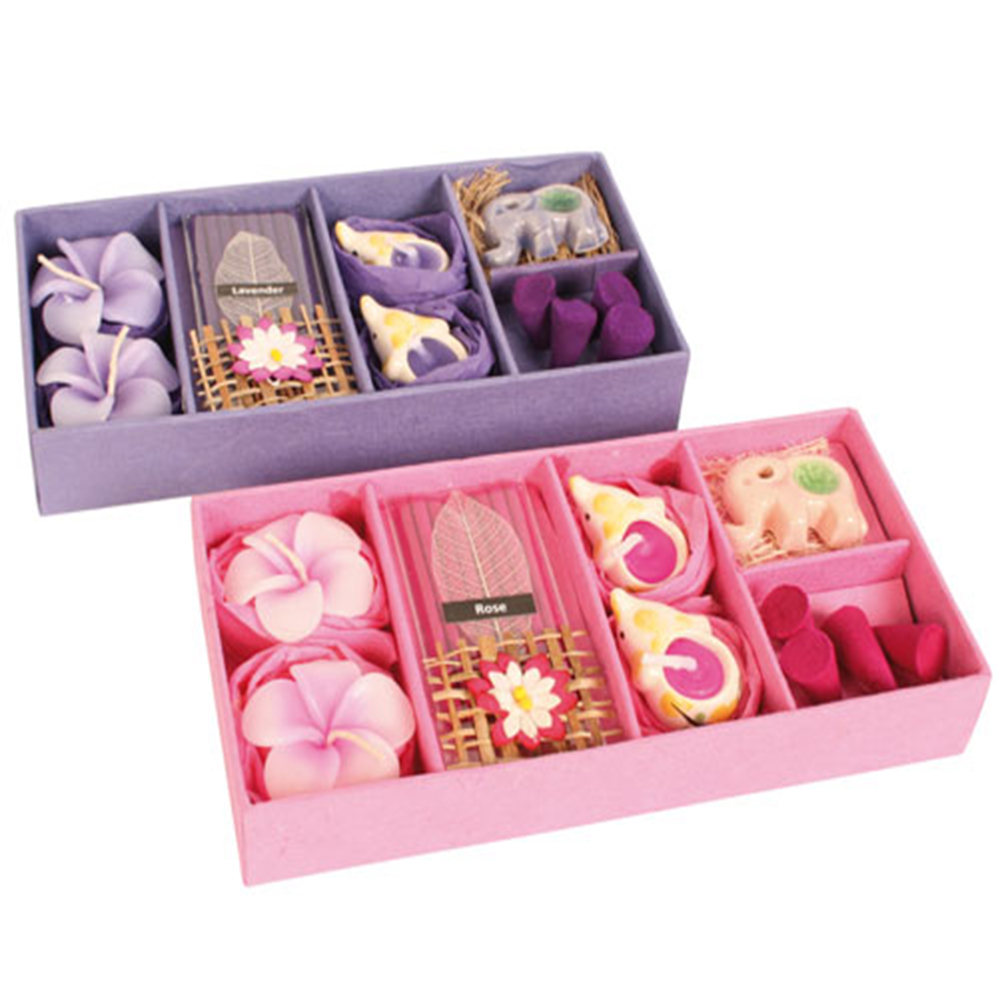 Elephant Candle & Incense Gift Box - Pink & Rose
Beautiful gift set for someone special.
Includes: Two mini elephant candles, 2 flower candles and cone & stick incense, in purple & lavender and pink & rose.
Dimensions: Approx. 17cm x 8cmAvailable in: Purple & Lavender & Pink & Rose

Made in Thailand
Ratings & Reviews
No reviews found for this product.