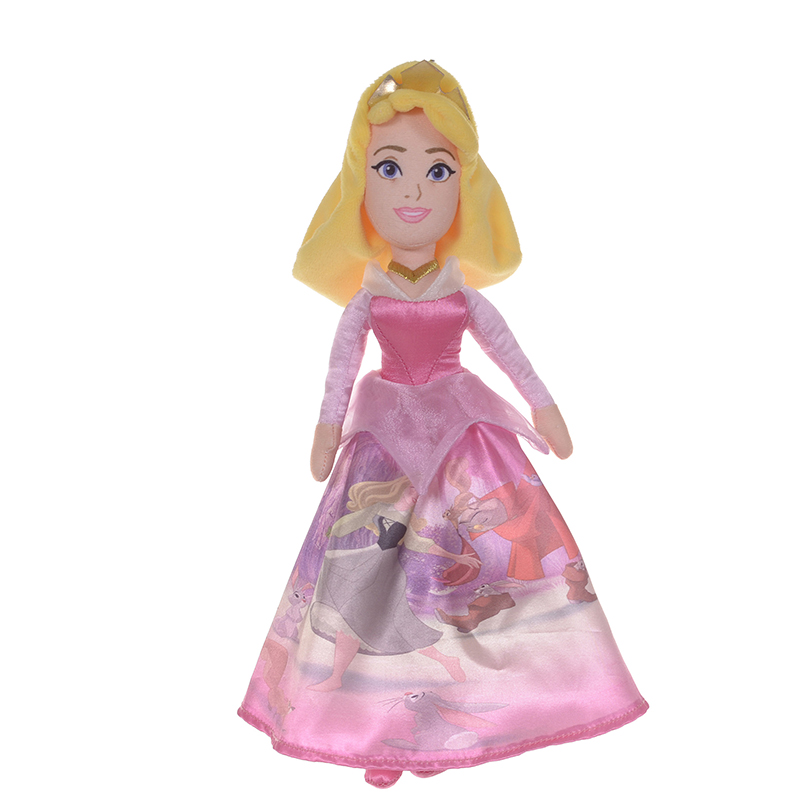 Disney Princess Story Telling Aurora - 10 inch
This is a 10inch doll of a Walt Disney doll. This makes a great gift for any young daughter or niece.
This Walt Disney Doll is roughly about 10 inches tall and makes a great gift for your little daughter or niece. The doll is wearing a long silky dress with a scene from sleeping the Disney Movie Sleeping Beauty printed on it. The doll has bright blonde hair with a little tiara on her head and a gold necklace around her neck and also has bright pink shoes to match her dress. This doll comes standing up in a open box with pictures of other Disney Princesses pictures printed on the back of the box with a 3D sticker of Micky the Mouse in the bottom left corner on the back of the box which proves that this is one of Walt Disneys official products.
Dimensions: 26cm x 6.5 cm x 10.5 cm.
Ratings & Reviews
No reviews found for this product.