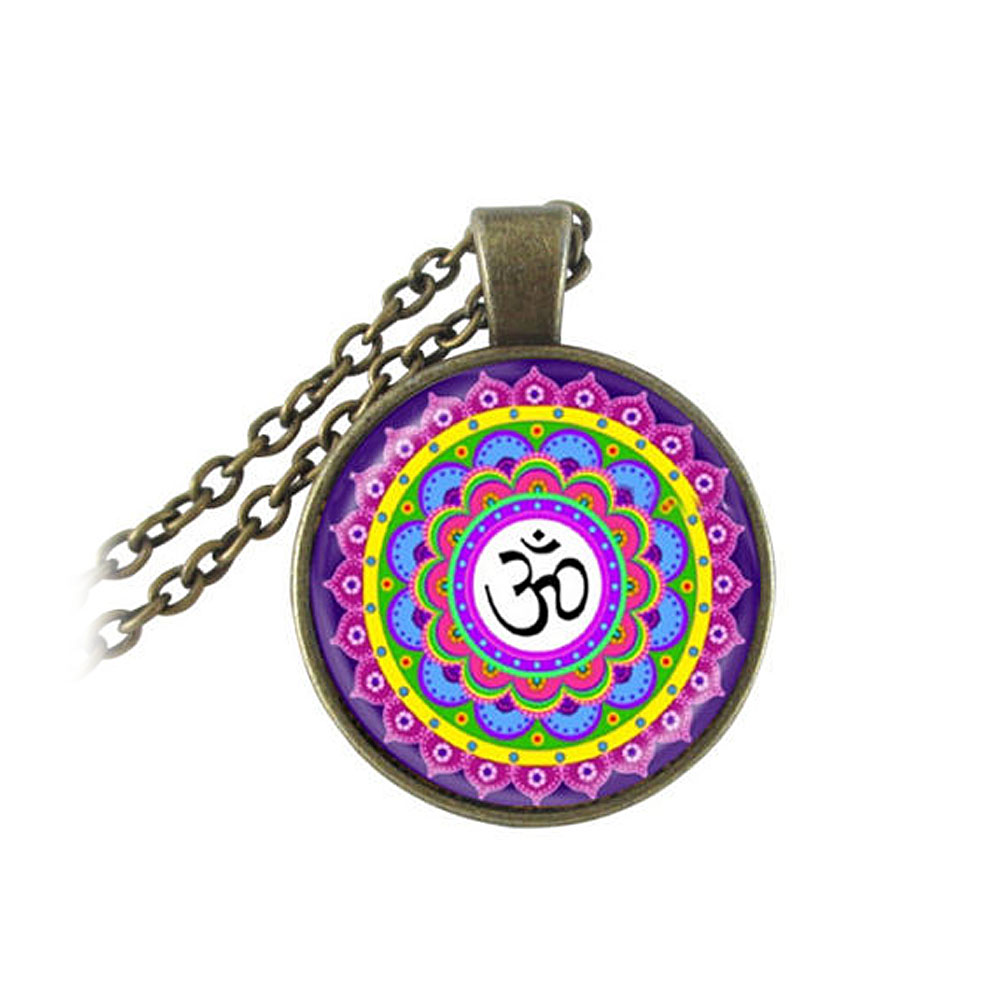 Vintage Om Necklace - Multi
A vintage Om necklace that contains plenty of colour and design.
A stunning Vintage Om necklace which is very stylish.
This strong, long, brown chain comes with a beautiful circle shaped pendant that is full of colour and contains the Om symbol. 
The Om is a sacred sound and spiritual icon in Indian religions.
Colour: Multi
Available in: Multi, Brown, Orange, Purple
Material: Zinc Alloy
Ratings & Reviews
No reviews found for this product.