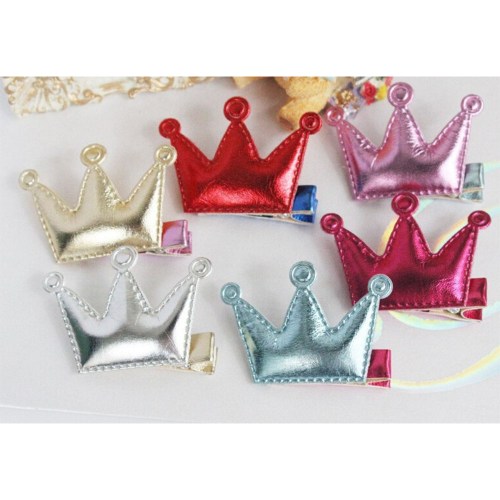 5 Cute Princess Crown Hair Clips
A pack of 5 cute Princess crown hair clips.
These brightly coloured princess crown shaped clips are perfect for both you and your child. 
A spongy, shiny, crown shaped clip instantly adding bright colour and personality to your hair and outfit. 
Very simple to clip into your hair, clipping nice and secure and staying in brilliantly throughout the day. 
These gorgeous clips are made out of synthetic leather which gives a shiny affect. 
Includes: 5 Clips
Ratings & Reviews
No reviews found for this product.