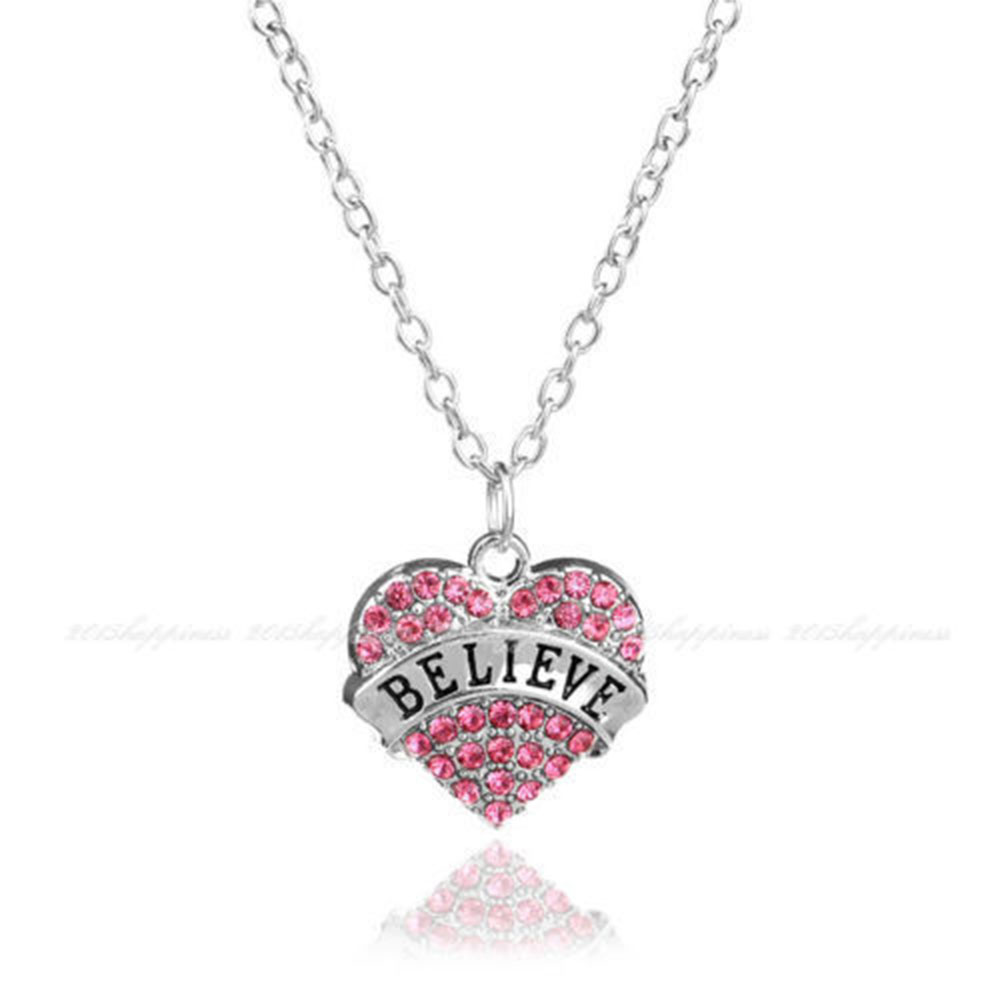 Pink Crystal Heart Necklace for Believe
A gorgeous pink crystal heart necklace for your Niece.
This beautiful, elegant, eye catching heart necklace is a fabulous piece of jewellery that contains a cute heart pendant.
This cute heart pendant contains the word 'Niece' and is the perfect gift to pass on to your Niece.
The pink crystals in this necklace make it attractive and make it stand out with ease. 
Material: Zinc Alloy
Ratings & Reviews
No reviews found for this product.