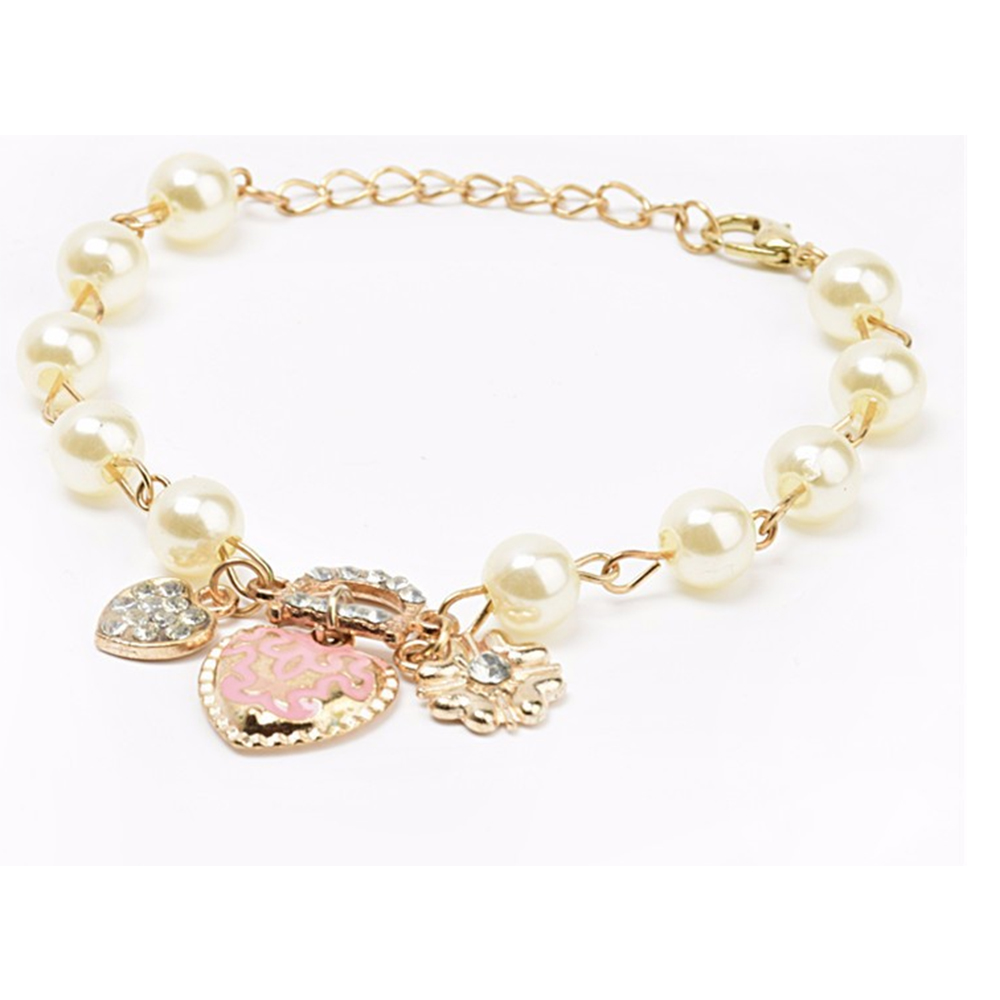 Pearl Bracelet With Heart & Flower Charm
An elegant pearl bracelet with various charms.
This beautiful bracelet is the perfect arm accessory.
The bracelet is made up using gorgeous pearls which are connected with gold metal.
The bracelet contains 3 adorable charms - a small silver crystal pendant, a large pink patterned heart pendant and a small flower pendant.
Material: Zinc Alloy
Ratings & Reviews
No reviews found for this product.