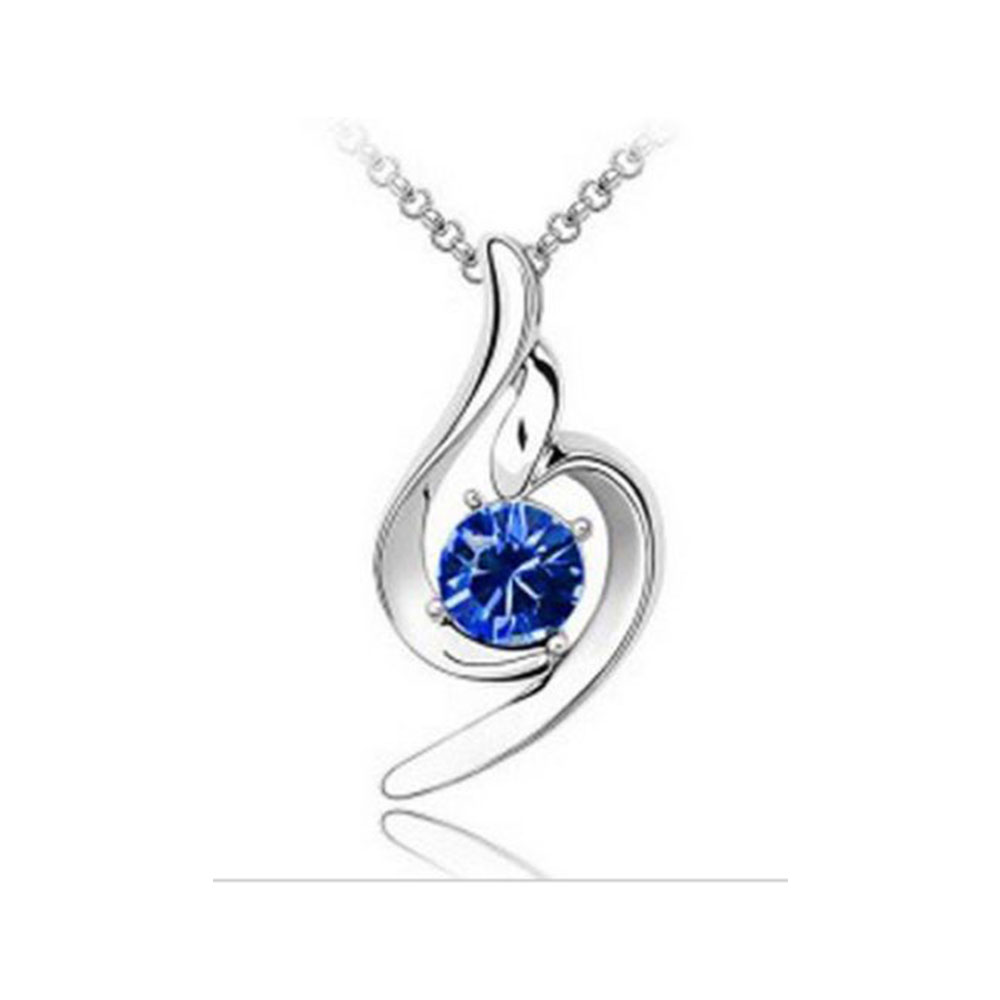 Gem Crystal Necklace - Dark Blue
An elegant silver necklace featuring a light blue crystal.
This incredibly stunning light blue gem crystal pendant necklace contains a long, strong glossy silver necklace chain featuring an elegant, swerved, classy, glossy silver pendant with an absolutely gorgeous, circular, sparkling light sea blue gem centrepiece.
This stands out beautifully with its gorgeous sparkle and elegant design.
Material: Zinc Alloy
Ratings & Reviews
No reviews found for this product.