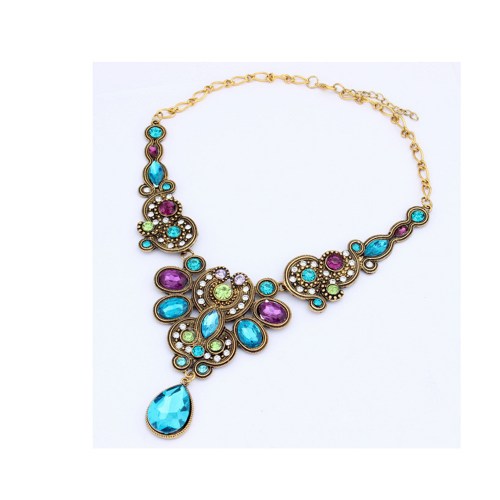 Large Rhinestone Colourful Necklace
A large statement necklace with colourful crystals and gems.
A beautiful, eye catching large rhinestone colourful necklace that is a perfect addition to any outfit. 
This elegant necklace contains a beautiful gold necklace with rhinestones that are beautiful and sparkly to help your outfit stand out.  
This gorgeous necklace is the perfect way to add a touch of colour and sparkle to your wardrobe. 
Material: Zinc Alloy
Ratings & Reviews
No reviews found for this product.