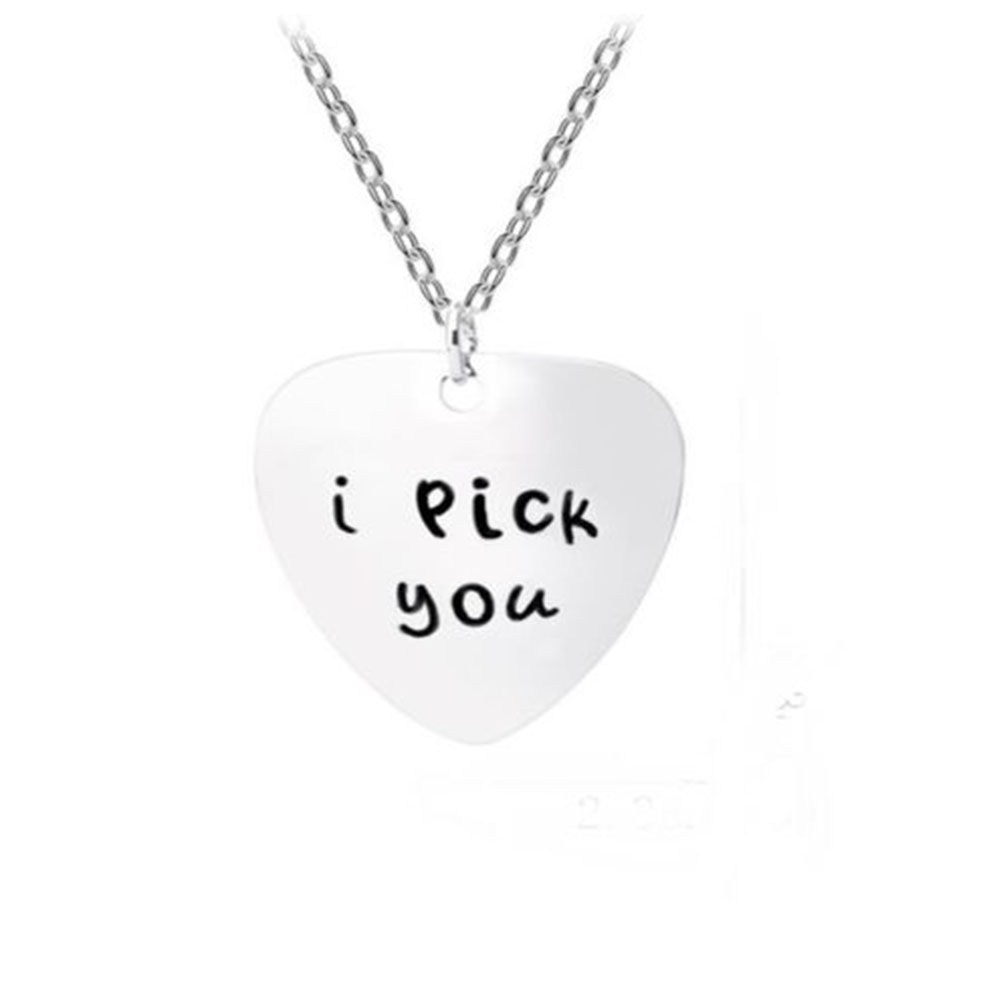 I Pick You Pendant Necklace
A simple silver designed pendant necklace with engraved lettering " I pick you".
This simple but unique pendant is held by a strong chain.
This pendant is in the shape of a heart and has the quote ' I pick you ' engraved onto it.
This sweet necklace is the perfect gift for your loved one. 
Material: Zinc Alloy
Ratings & Reviews
No reviews found for this product.