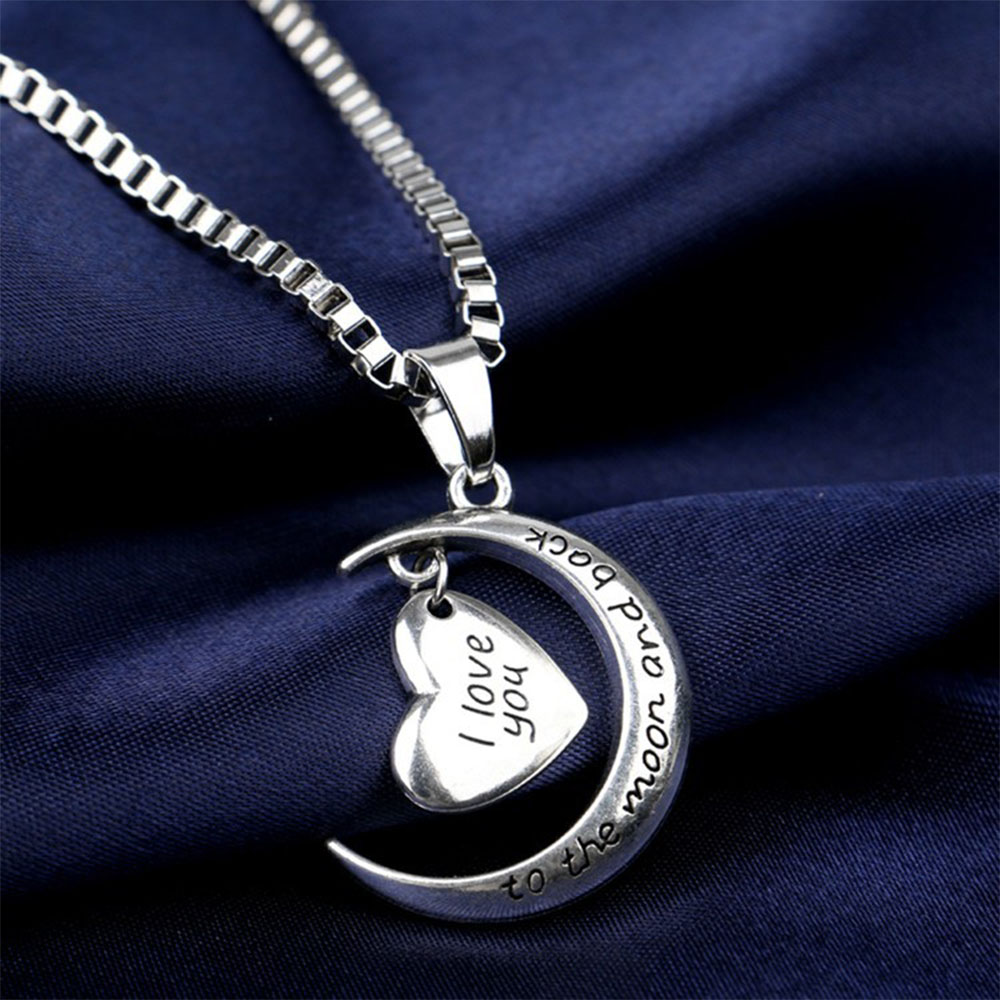 I Love You Heart and Moon Necklace
A moon pendant on a silver chain.
This gorgeous pendant necklace is the perfect way to show your love.
The beautiful pendant is a moon shape and a dangling heart.
The heart has engraved onto it 'I love you' and the moon has 'to the moon and back'.
The adorable pendants are supported by a strong silver chain.
Material: Zinc Alloy
Ratings & Reviews
No reviews found for this product.