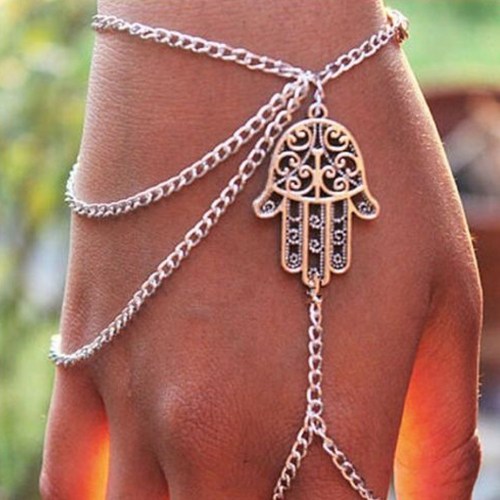 Hasma Hand Harness
A very beautiful, delicate, silver chained hasma hand harness.
A beautiful unique style hand harness containing the Hasma design. 
This bracelet contains multiple chains which hang on your hand and are secured by a ring hoop. 
A large pendant of the Hasma Hand hangs on the front of the bracelet giving it that unique touch.
Material: Zinc Alloy
Ratings & Reviews
No reviews found for this product.