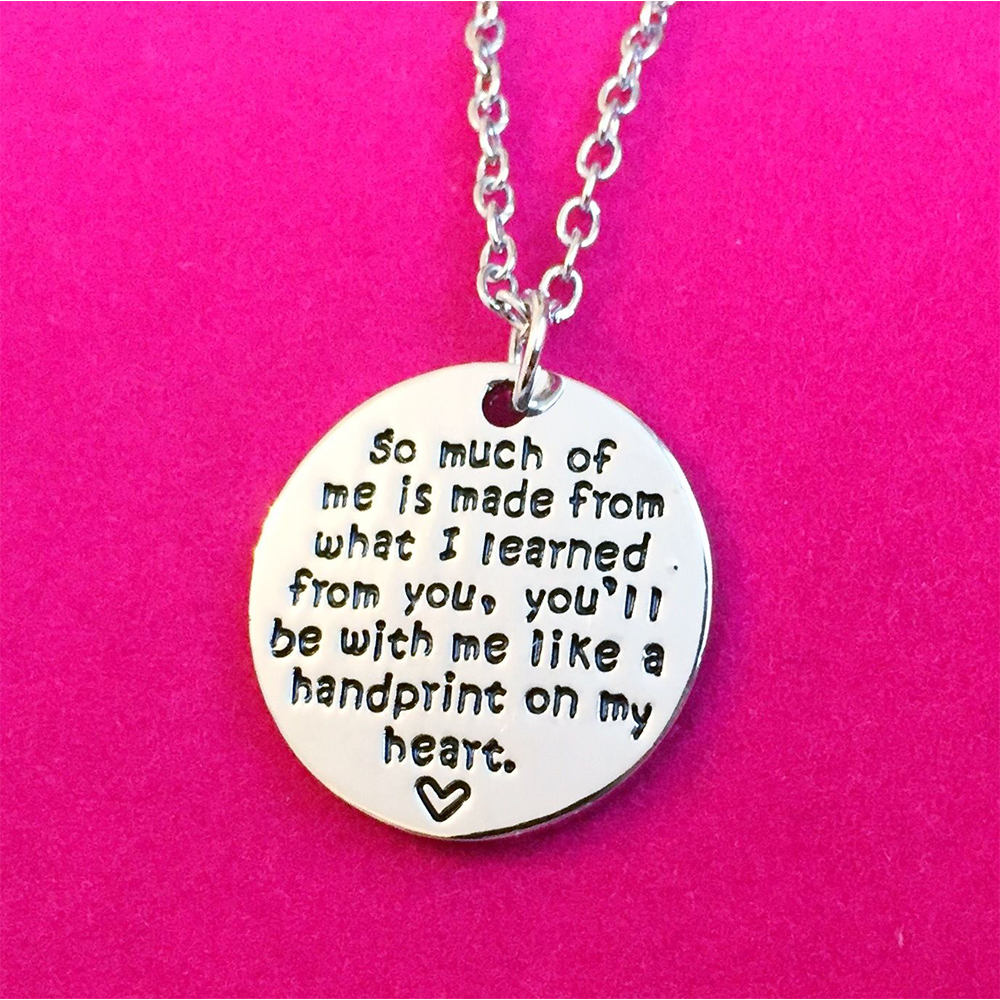 Hand-print On My Heart Silver Quote Necklace
A beautiful quoted silver necklace.
This silver necklace contains a beautiful quote.
The pendant is a silver circle shape engraved with the quote 'So much of me is made from what I learned from you, you'll be with me like a handprint on my heart.(heart).
The gorgeous pendant is supported by a strong silver chain.
This high quality necklace has been made using zinc alloy.
Ratings & Reviews
No reviews found for this product.