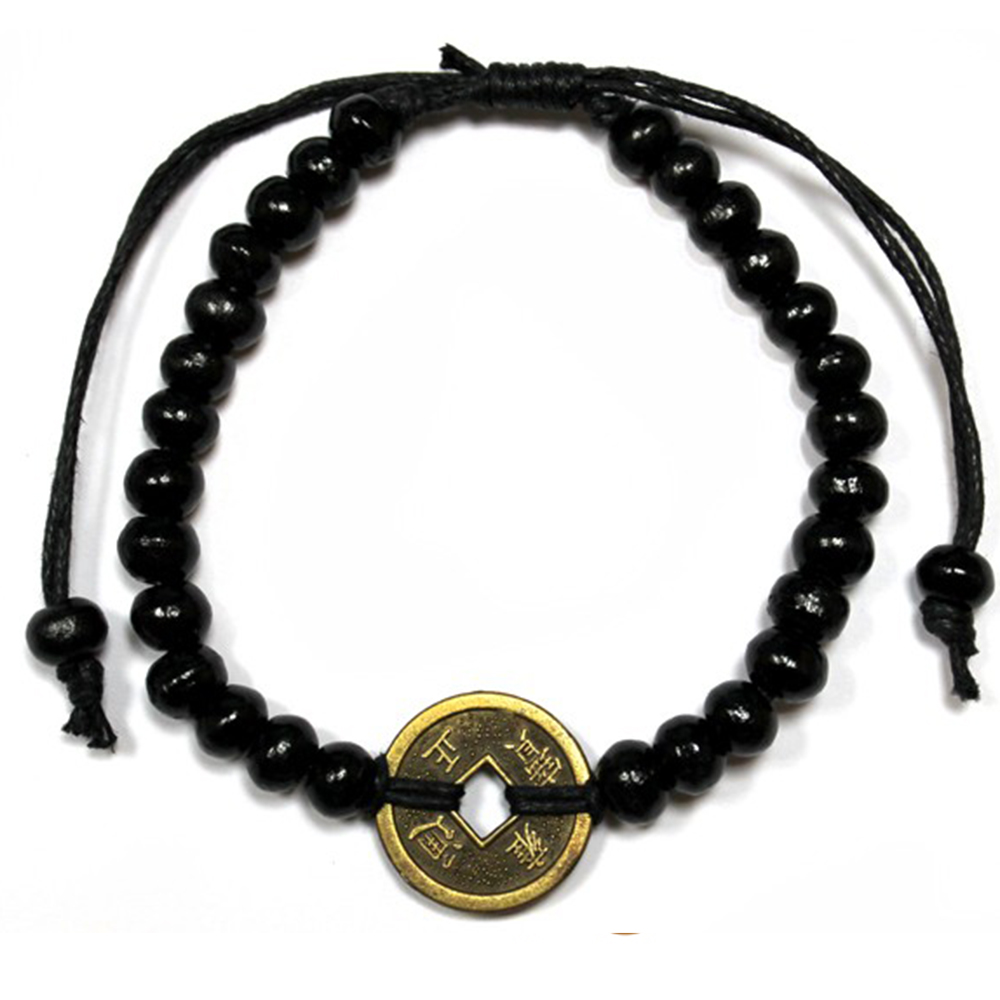 Good Luck Feng Shui bracelet - Black
This Good Luck Feng Shui Bracelet is made from wooden beads and coins of Fortune. In ancient times, Chinese coins were worn as an amulet to protect the wearer against illness and negativity. They are round with a square hole in the centre representing heaven and earth. This makes them an extremely powerful tool for attracting abundance, wealth, money and prosperity into your life.
Ratings & Reviews
No reviews found for this product.