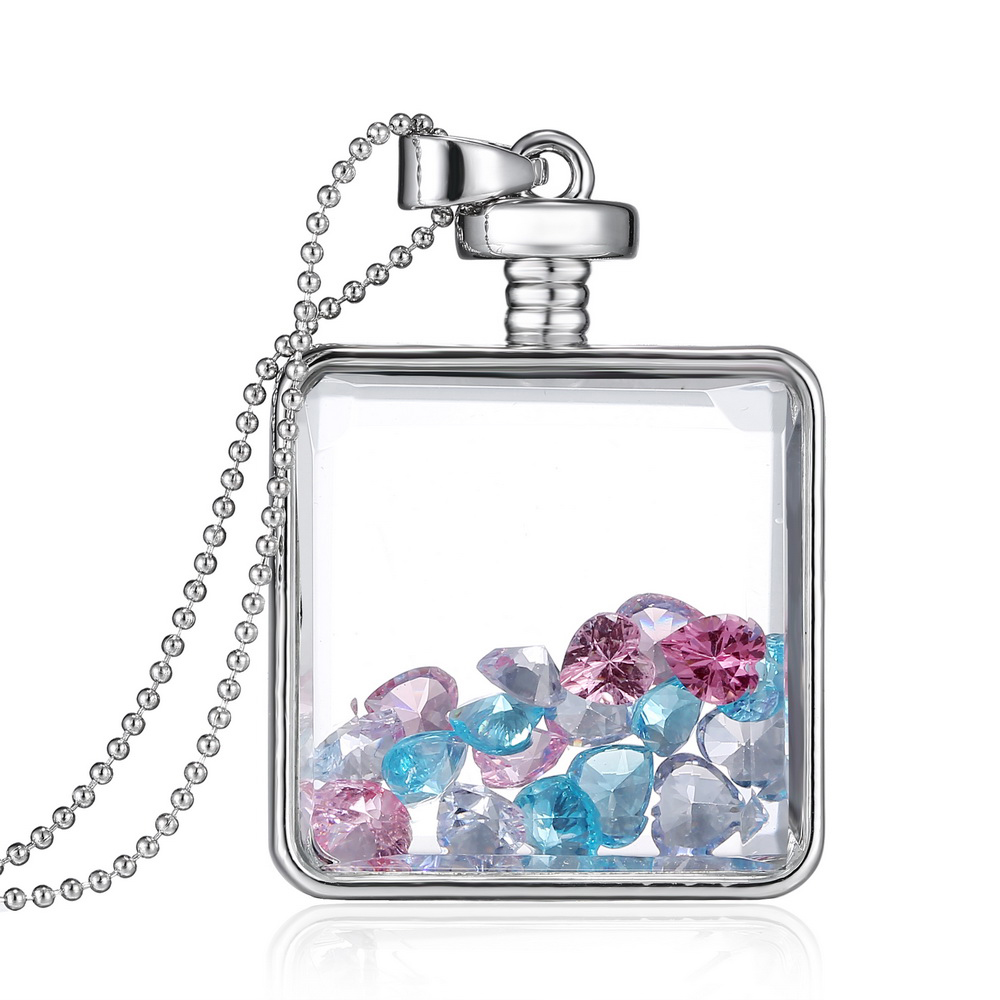 Glass Pendant With Flower & Beads Necklace - Heart Crystals
A glass pendant necklace with heart shaped crystals.
A glass bottle effect pendant necklace is the perfect statement accessory.
The silver coloured glass bottle is in the shape of a rectangle.
Inside the bottle there are fragments of multicoloured heart crystals.
The beautiful pendant is supported by a long silver chain.
Ratings & Reviews
No reviews found for this product.