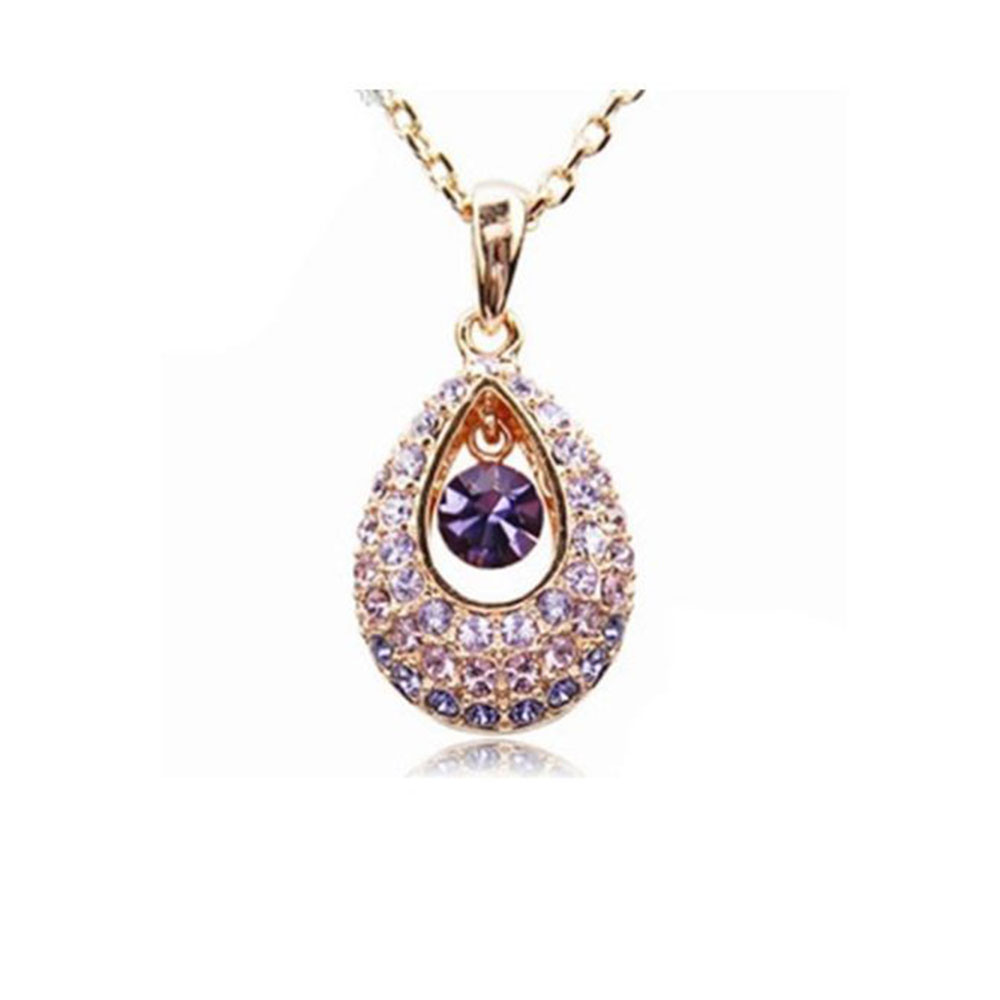 Small Crystal Dangle Necklace - Purple
This cute crystal dangle necklace in green is a beautiful and elegant piece of jewellery.
This elegant, gorgeous and cute crystal designed necklace is wonderfully finished off in green.
This piece of jewellery is a beautiful, eye catching small dangle necklace which looks beautiful and can be matched with any outfit.
This is a simple and perfect way to give your outfit that finishing sparkle.
The necklace is available in green, pink, purple and silver.
Material: Zinc Alloy
Ratings & Reviews
No reviews found for this product.