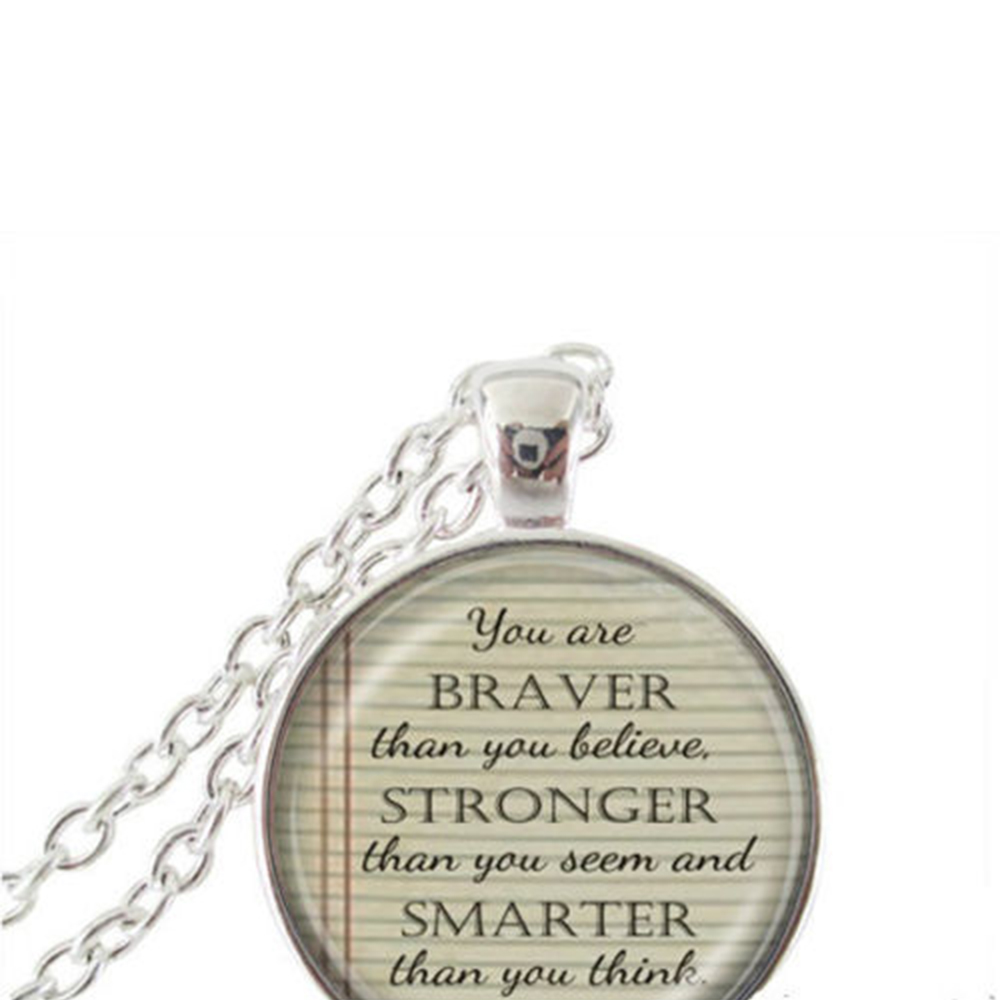 Braver, Stronger and Smarter Quote Necklace
This braver, stronger, smarter quote silver necklace is an elegant and beautiful piece of jewellery.
This stunning, inspirational 'Braver, Stronger, Smarter' necklace is certainly an eye catcher.
It is extremely motivational and contains a great amount of detail. 
The sparkling silver quote pendant is just simply beautiful and is supported extremely well with the very high quality and strong chain.
Material: Zinc Alloy
Ratings & Reviews
No reviews found for this product.