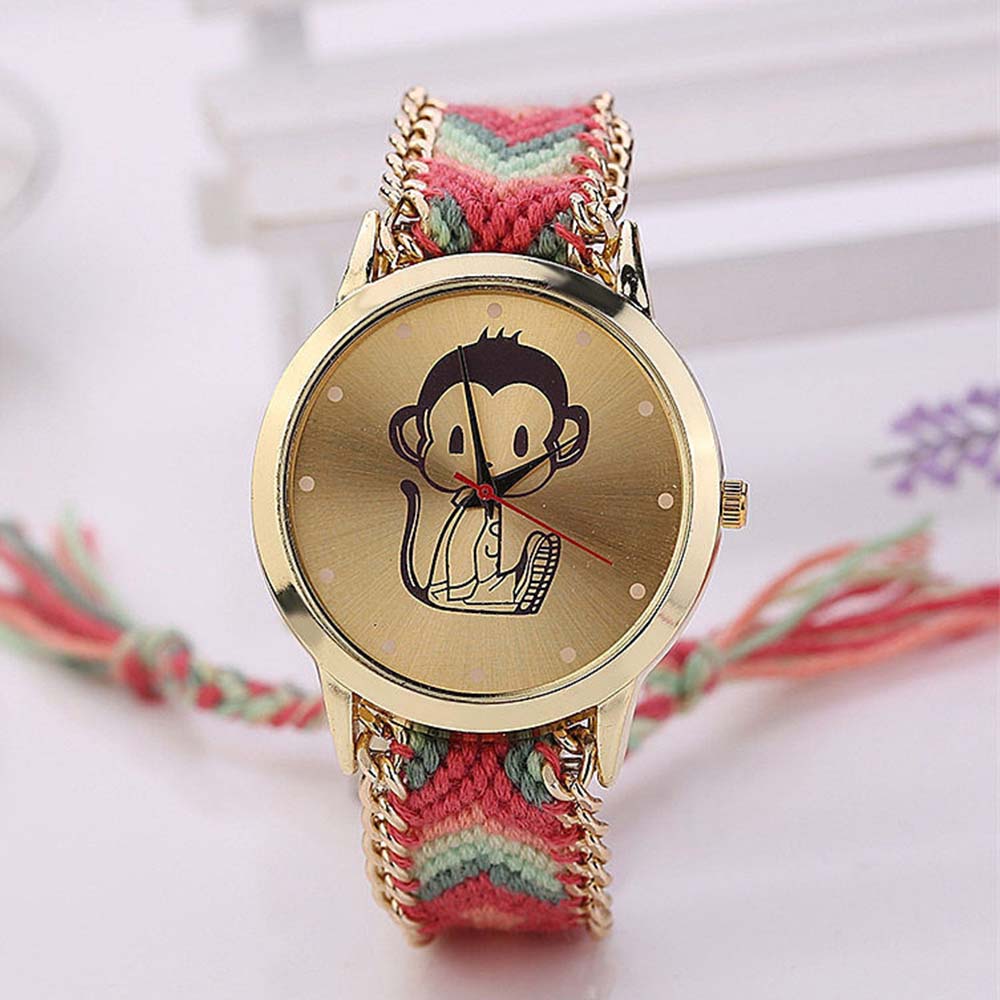 Braided Monkey Watch - Pink
This blue braided watch contains a cute monkey design.
This gorgeous, quirky, artistic braided rope monkey watch / bracelet is a colourful little eye catcher.
Made by blue and yellow rope braided together to support the clock face which has a cheeky monkey design.
Ratings & Reviews
No reviews found for this product.