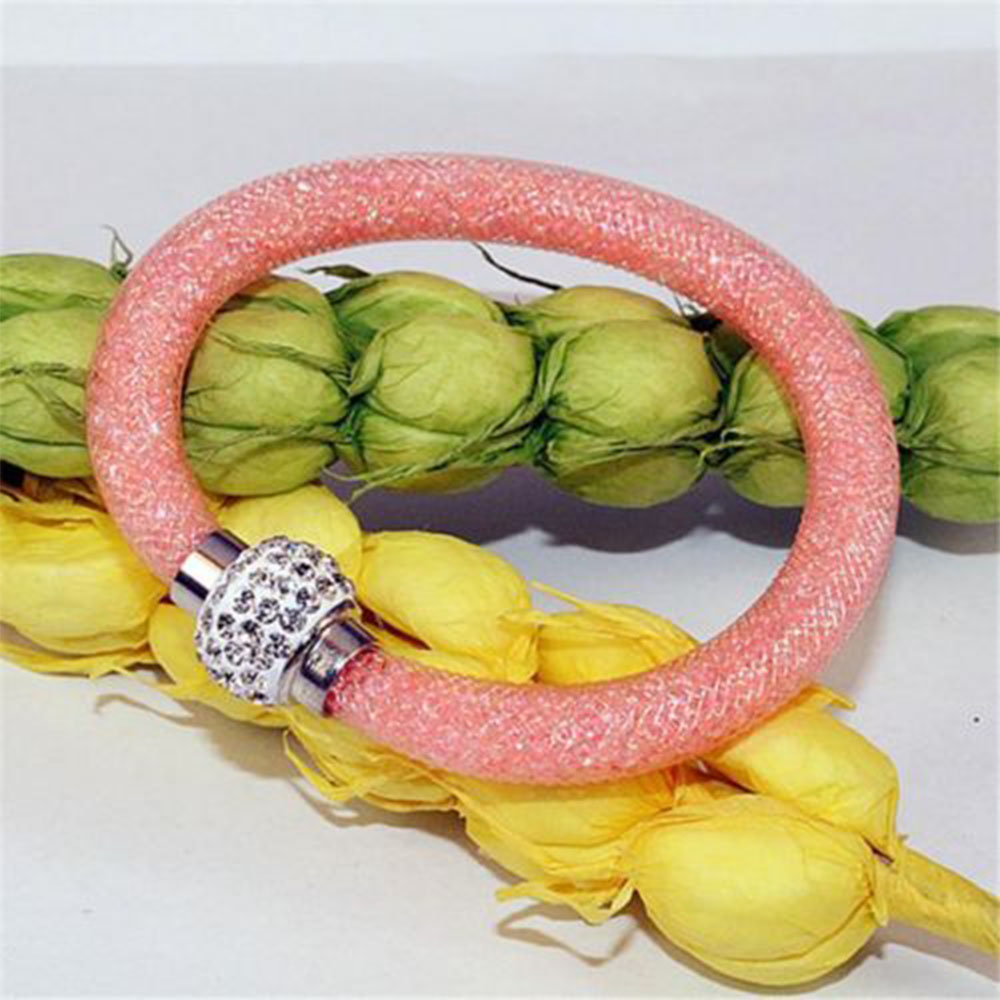 Bohemian Stardust Bracelet - Peach
A glittery bracelet complete with a rhinestone clasp for extra style. The colour of the bracelet is green with glitter embedded in it.
Make your wrist stand out with this brightly coloured, unique designed fashion bracelet. 
The bangle is green in colour with an absolutely stunning, sparkling glitter and a shimmering rhinestone clasp. 
Material: Zinc Alloy
Ratings & Reviews
No reviews found for this product.