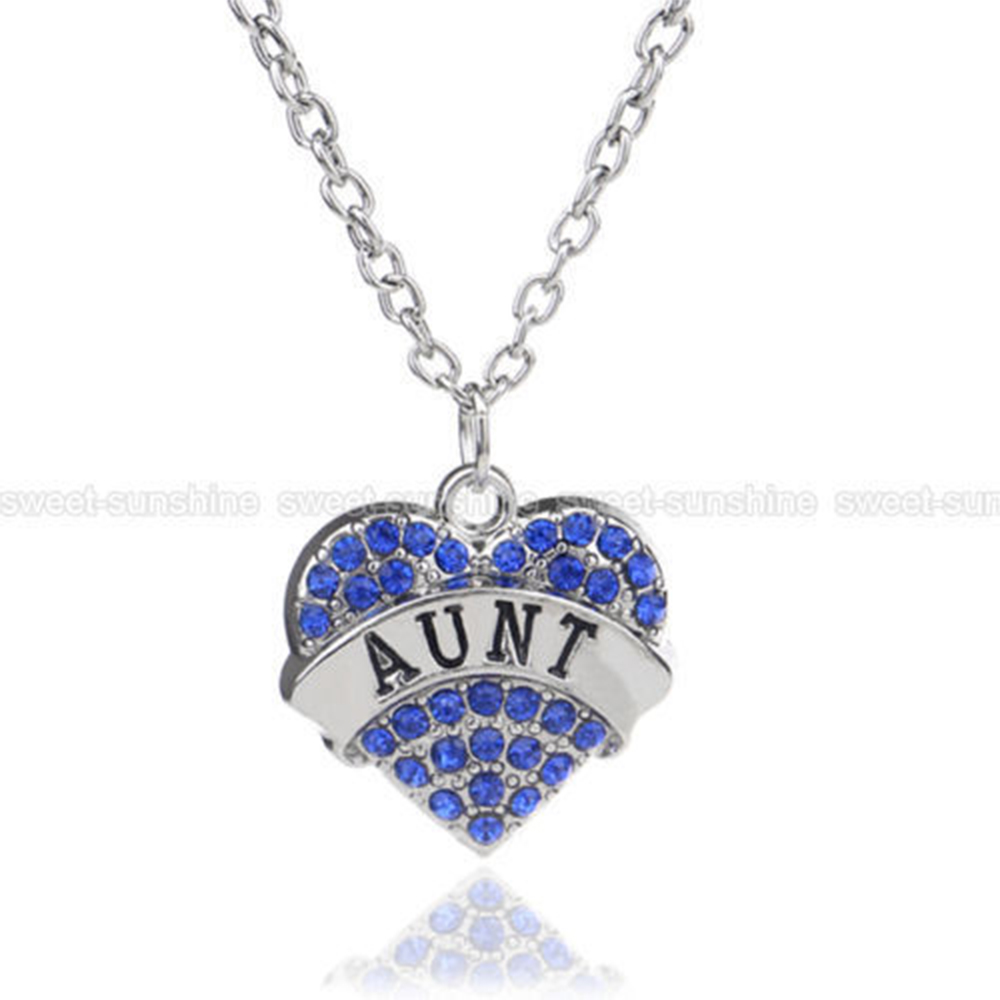 Crystal Heart Necklace - Blue Aunt
A heart crystal necklace for your much loved Aunt.
This stunning blue crystal heart necklace is an absolutely perfect way to show your auntie how much you love and care for her. 
This blue crystal heart necklace is very high quality and contains a blue crystal heart pendant.  
The word 'Aunt' is engraved in the middle of the pendant which is supported by a silver chain.
Material: Zinc Alloy
Ratings & Reviews
No reviews found for this product.