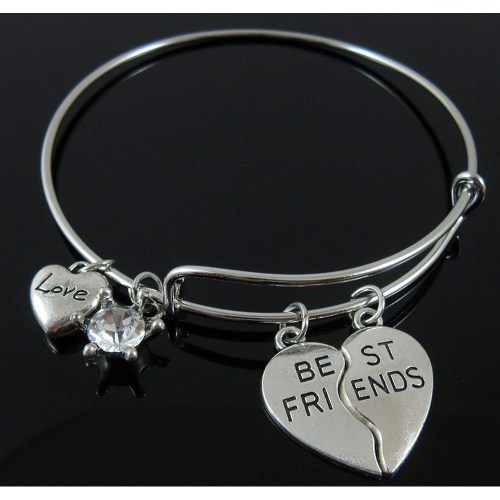 Best Friend Heart Bangle - Silver
A silver resizeable bangle with multiple pendants.
This incredibly stunning best friend silver crystal bangle is the absolute perfect gift to get for your best friend. 
A beautiful glossy silver, resizeable bangle, featuring two broken love heart pendants that fit together making a full love heart with "Best Friends" engraving, a small silver love heart pendant with the word "love" and a  sparkling crystal pendant. 
Made from high quality metal.
Material: Zinc Alloy
Ratings & Reviews
No reviews found for this product.