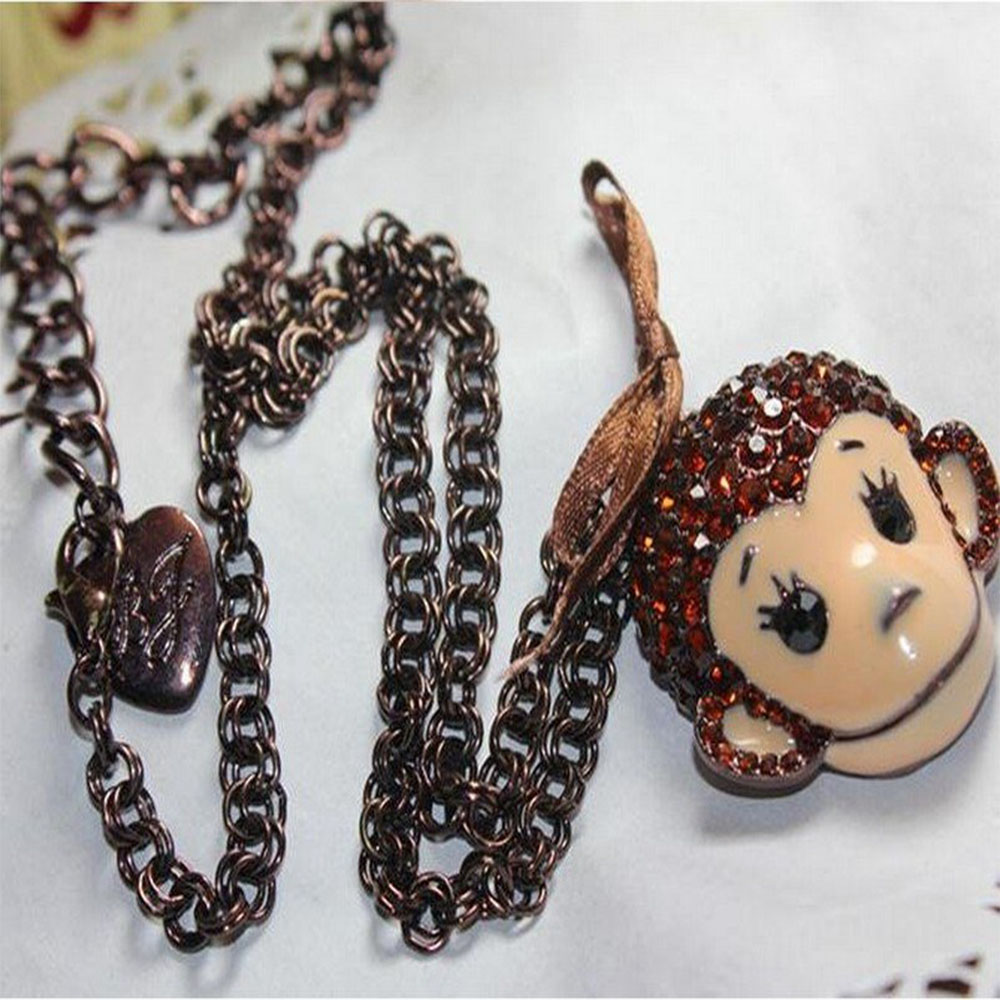 Adorable Crystal Gem Animal Monkey Necklace
A large monkey pendant on a chain.
This gorgeous monkey necklace is the perfect statement accessory.
The large monkey pendant is decorated with sparkling brown crystals and a cute brown bow.
The monkey pendant is supported by a long strong brown chain.
Material: Zinc Alloy
Ratings & Reviews
No reviews found for this product.