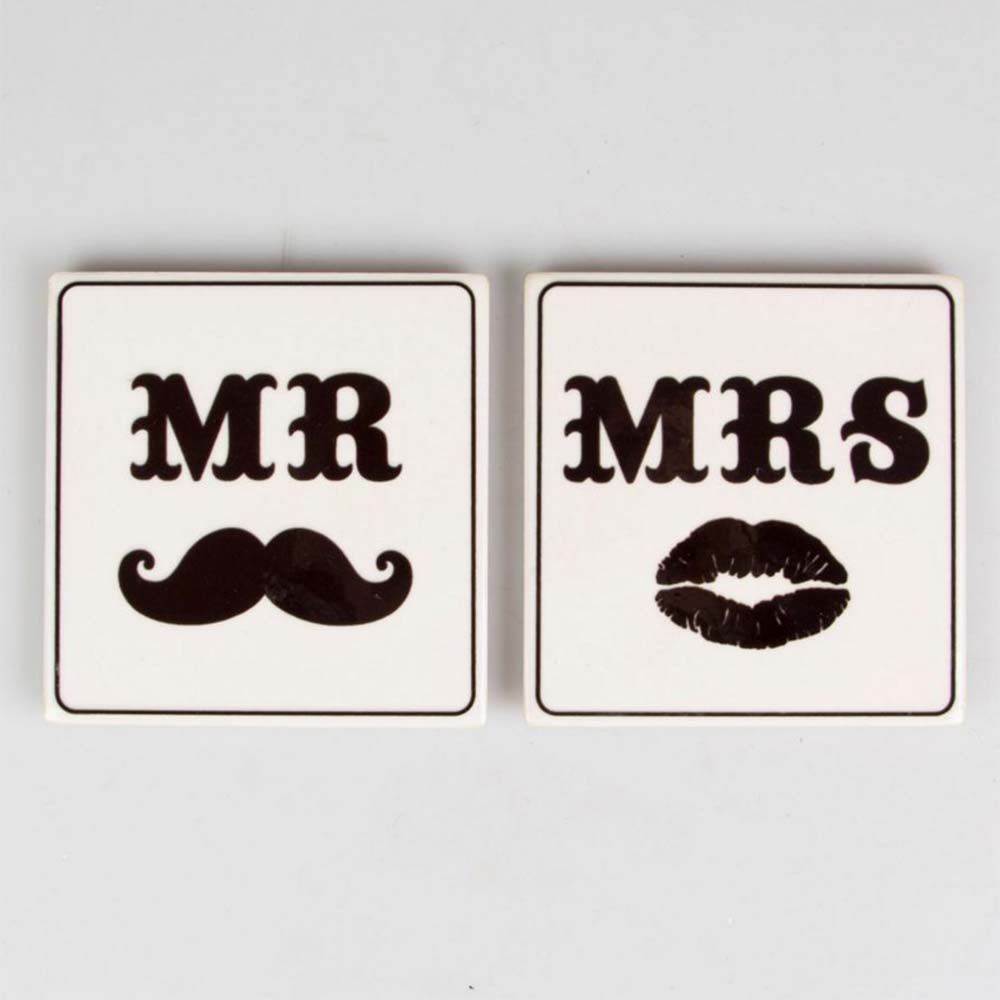 Mr & Mrs Moustache Design Coaster Set
This wonderful set of Mr and Mrs designed coasters are perfect for any couple.
This set of two Mr and Mrs moustache coasters are great to use around the home and they're versatile so you can use them for anything.
They're made of ceramic with stick on discs on the reverse.
The Mr side of these coasters contains a moustache whereas the female side features a pair of lips.
Dimensions: Approx. 10 cm x 10 cm x 1 cm
Material: Ceramic
Ratings & Reviews
No reviews found for this product.