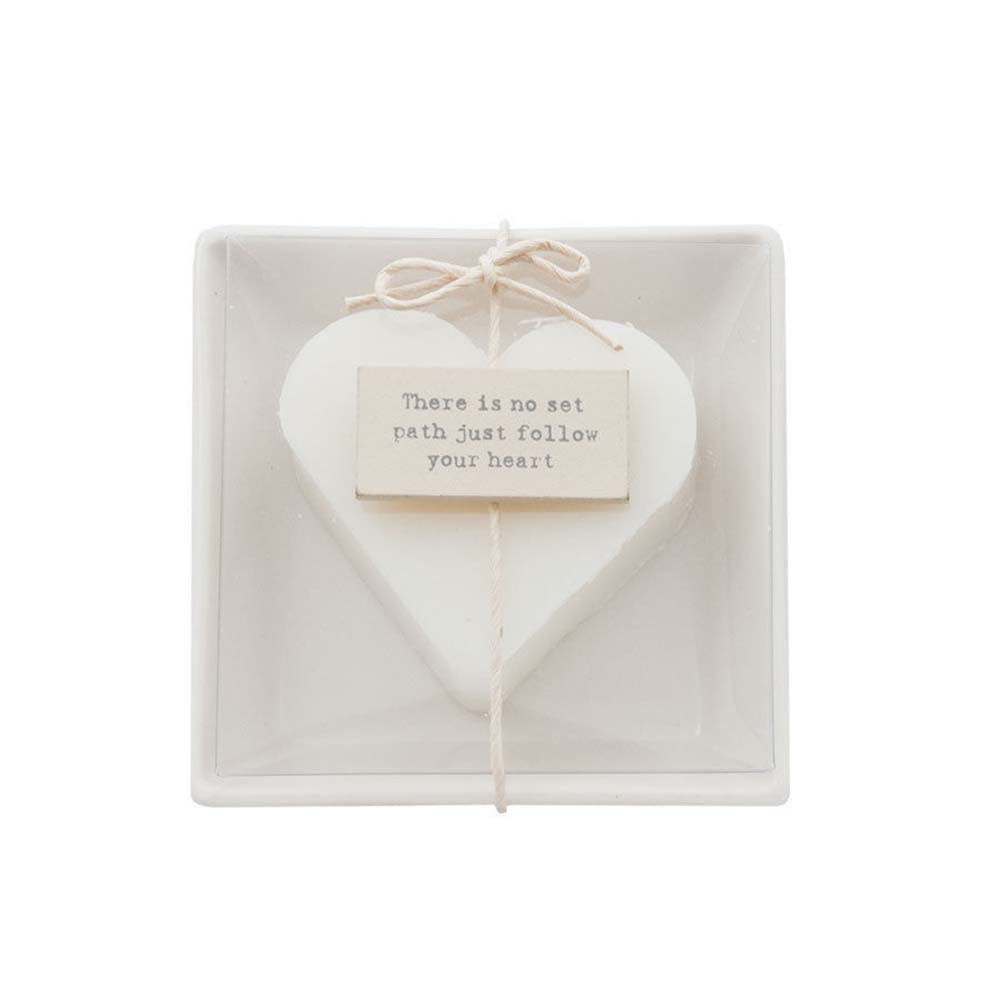 Mini Heart Soap In Dish - There is no set path just follow your heart
A mini heart dish with soap from the East of India collection.
This retro and beautiful mini heart 'no path' soap in a dish with a quoted design is finished off beautifully in porcelain.
This mini heart 'no path' soap comes in a lovely porcelain dish.
This shallow porcelain dish is stamped with the words "there is no set path. Just follow your heart".
Dimensions: Approx. 4.5 cm x 4 cm
Material: Porcelain
Ratings & Reviews
No reviews found for this product.