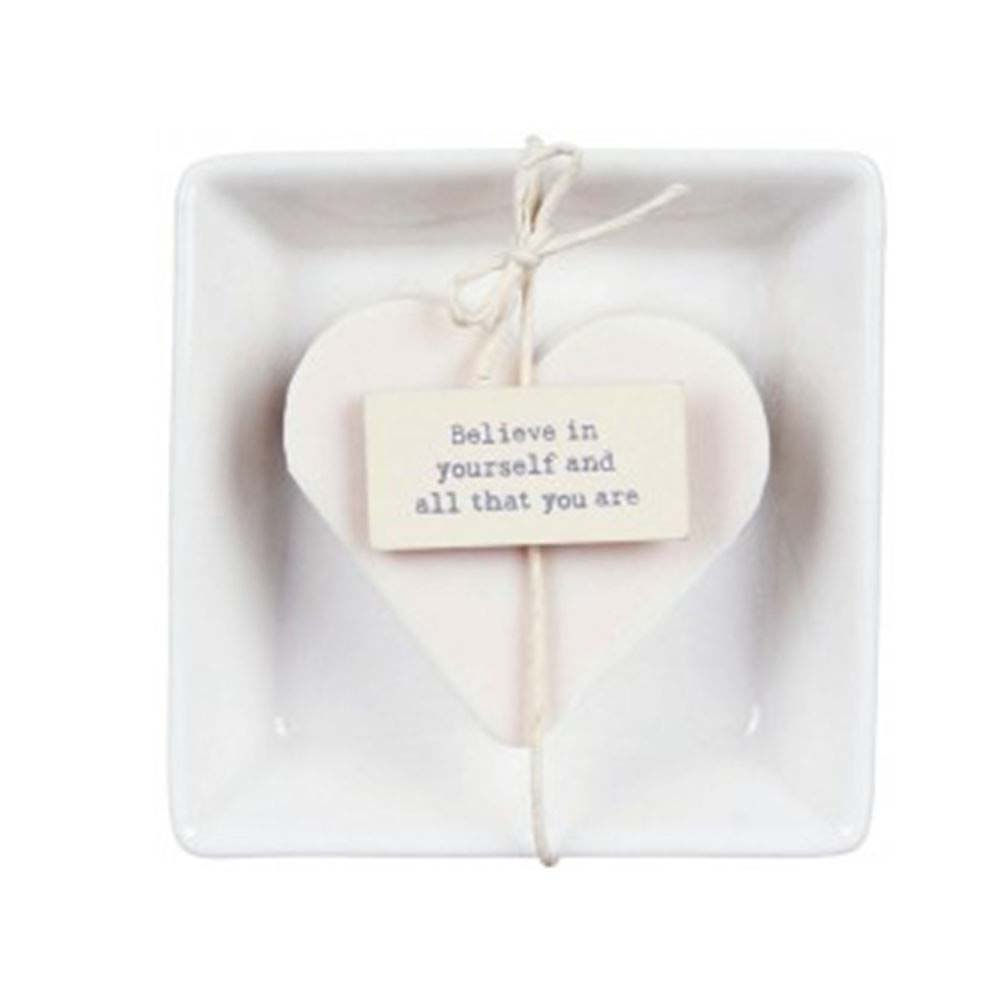 Mini Heart Soap In Dish - Believe
This beautiful mini dish featuring a 'believe' heart has been crafted out of porcelain.
This retro and beautiful mini heart believe soap in a dish, with a believe design, is finished off beautifully in porcelain.
This mini heart 'believe' soap comes in a lovely porcelain dish so it is the perfect gift to inspire someone to believe.
This shallow porcelain dish is stamped with the words "believe in yourself and all that you are".
Dimensions: Approx. 4.5 cm x 4 cm
Material: Porcelain
Ratings & Reviews
No reviews found for this product.