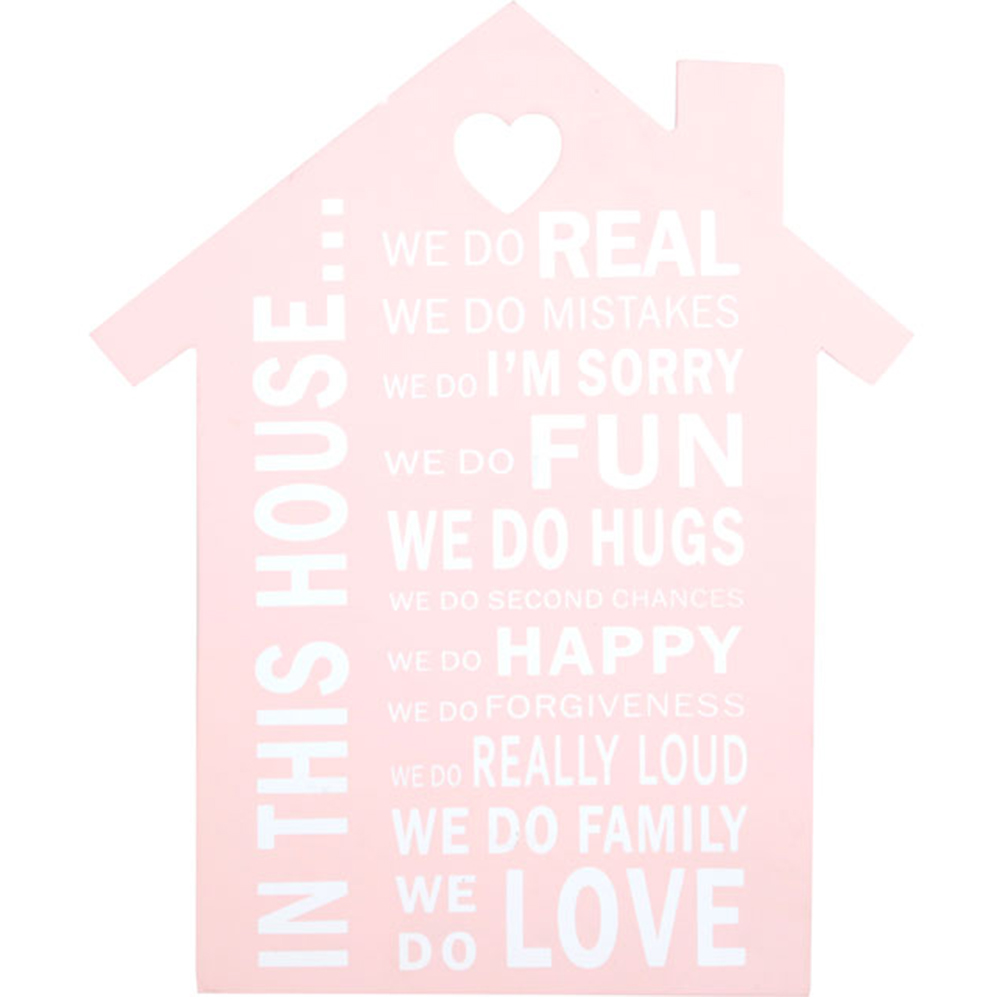 House Rules Sign
This wall plaque adds a touch of fun and colour to your home,
House rules sign in a house shape with a cut out heart design.
"In this house... we do real, we do mistakes, we do i'm sorry, we do fun, we do hugs, we do second chances, we do happy, we do forgiveness, we do really loud, we do family, we do love.
Dimensions: Approx. 29.3cm x 24cm
Ratings & Reviews
No reviews found for this product.