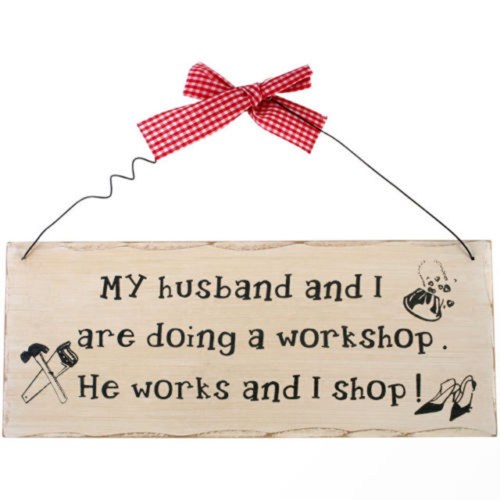 My Husband and I Wooden Plaque
This funny quoted unique wall plaque crafted out of wood is the perfect gift for all married couples.
A wooden hanging wall plaque decorated with the quote 'MY Husband and I are doing a workshop. He works and I shop!' 
An incredible, humorous, quirky wooden hanging wall plaque that every husband and wife need to have!  
Dimensions: Approx. 10 cm x 24.5 cm
Material: Wood
Ratings & Reviews
No reviews found for this product.