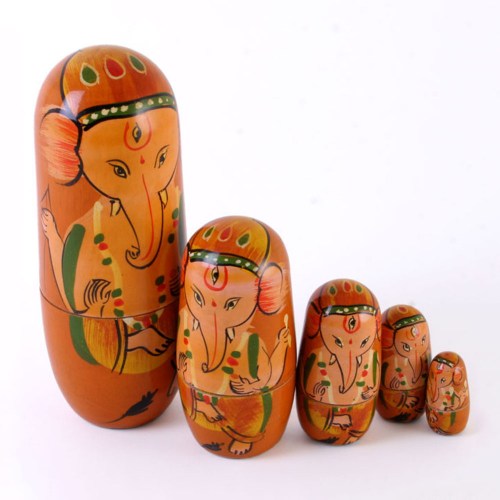 Ganesh Russian Dolls
These wooden hand painted Ganesh wood nesting dolls are a perfect collection item.
This set of 5 wooden nesting dolls is in a beautiful Ganesh design. 
The dolls vary in size creating a quirky effect.
Dimensions: Approx. Height 16cm  largest/Smallest Doll 3.5cm
Material: Wood
Ratings & Reviews
No reviews found for this product.