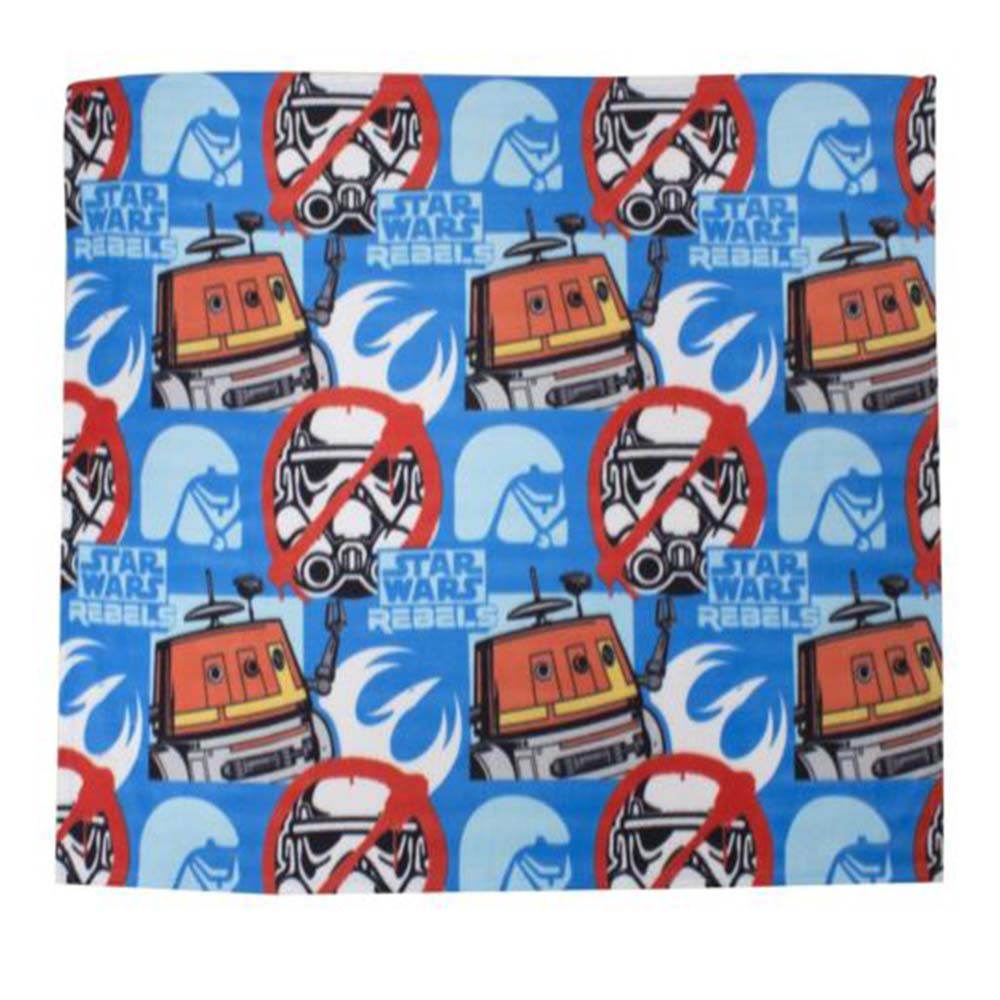 Disney Star Wars Rebels Tag Rotary Fleece Blanket
This official Disney merchandise fleece blanket looks amazing and is extremely comfortable.
This amazing, Disney Star Wars rebels tag rotary fleece blanket is the perfect way to join the rebel forces.
This wonderful Star Wars blanket features Astromech Droids and anti Storm Trooper signs that look like they're ready to resist and fight for freedom.
This blanket is very light so it offers extremely good portability and is made to a very high quality.
Dimensions: Approx. 120 cm x 150 cm 
Material: Polyester
Ratings & Reviews
No reviews found for this product.