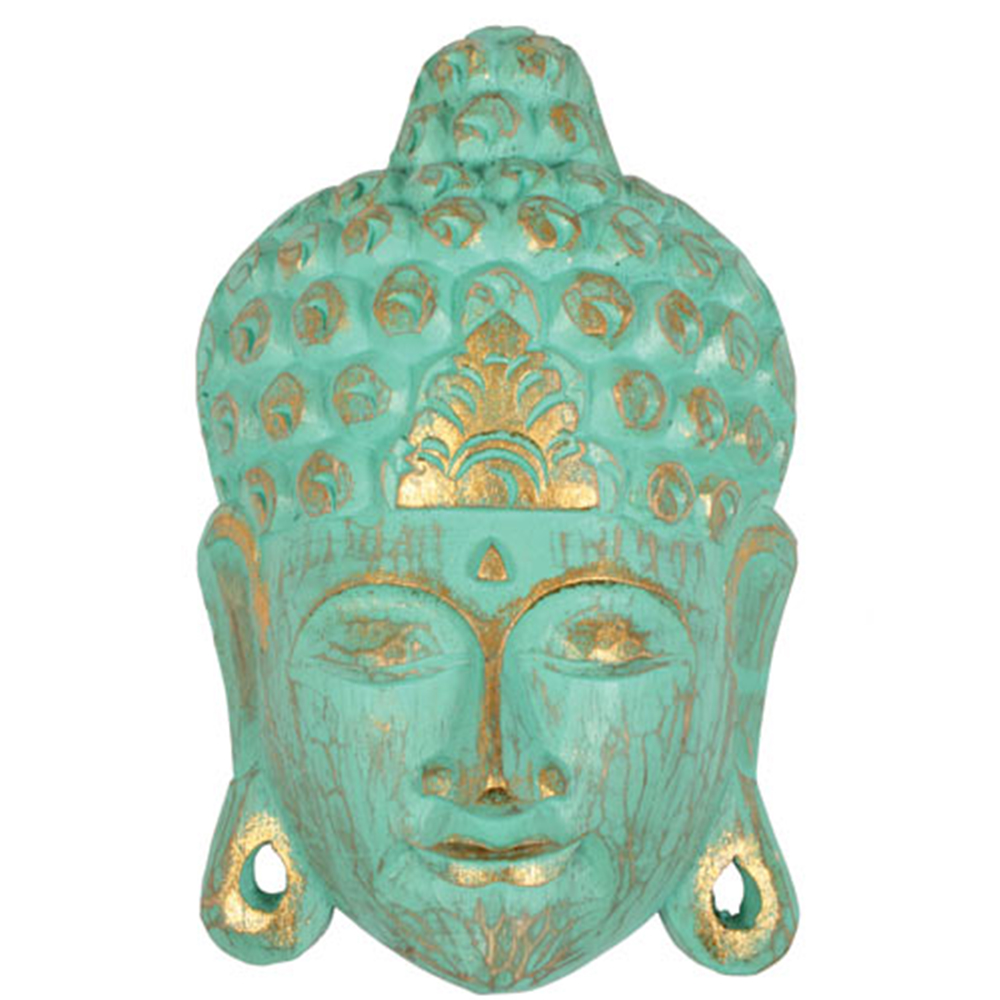 Buddha Wood Mask - Turquoise
This beautiful Buddha wall art has been hand carved.
Painted wooden Buddha mask in turquoise with gold detailing. Fitting on reverse hooks over a screw/nail (not included) to mount on wall.
Made in Bali, Indonesia
Material: Wood
Ratings & Reviews
No reviews found for this product.