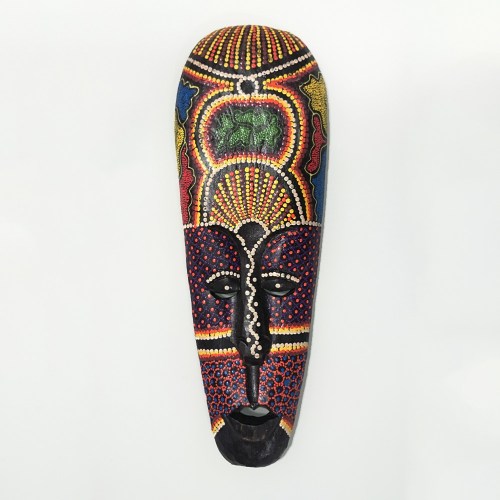 Large Wooden Bali Mask
This beautiful, hand crafted fair trade large wooden Bali mask is excellently designed.
This beautifully handcrafted Bali mask is another fair trade product we offer. 
This is definitely beautifully designed and it is hand painted which makes it very special. 
It is full of so many colours and details and has been made with a lot of time, effort and care. 
This large wooden mask would make a great feature for any wall. It would instantly bring any room to life with fun and colour.
Dimensions: Approx. Width 16cm x Height 49cm 
Material: Wood
Ratings & Reviews
No reviews found for this product.